Hobbit House in Hawaii Is an Island Gem
Dave Tonnes of PanaViz has photographed all sorts of very cool Hawaii homes. This particular home is very unique, and we wanted to share it with you.
Dave's wife (me) and our daughter tagged along on this shoot. We were given a personal tour by the owners, who lovingly built this home.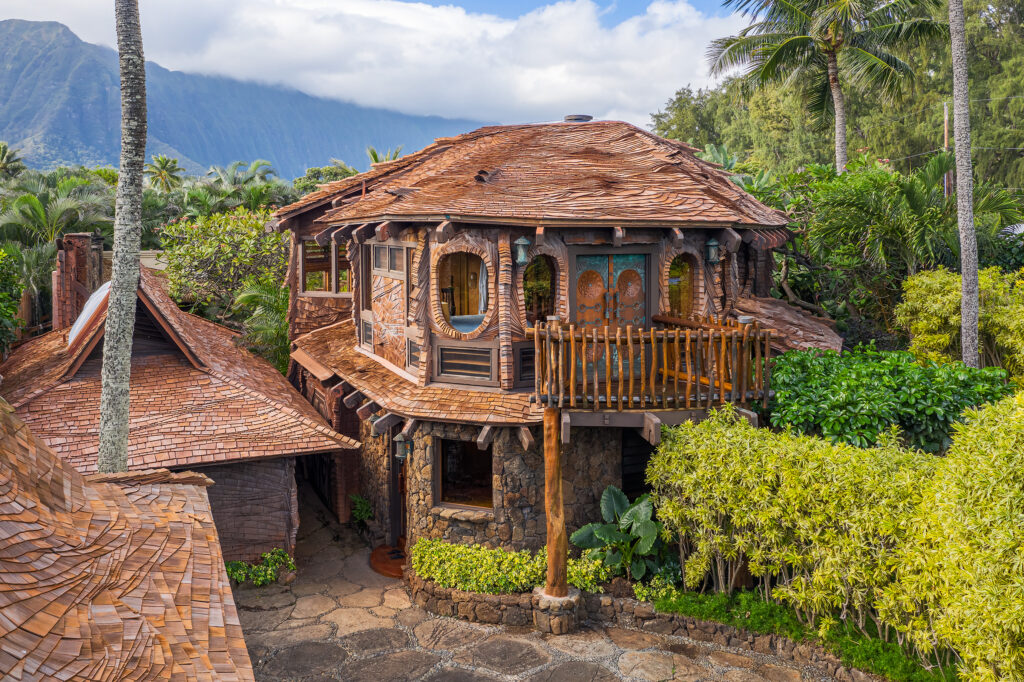 This magical home has become colloquially known by locals as "Hobbit House." It is a whimsical abode that evokes Middle Earth in the midst of tropical Hawaii.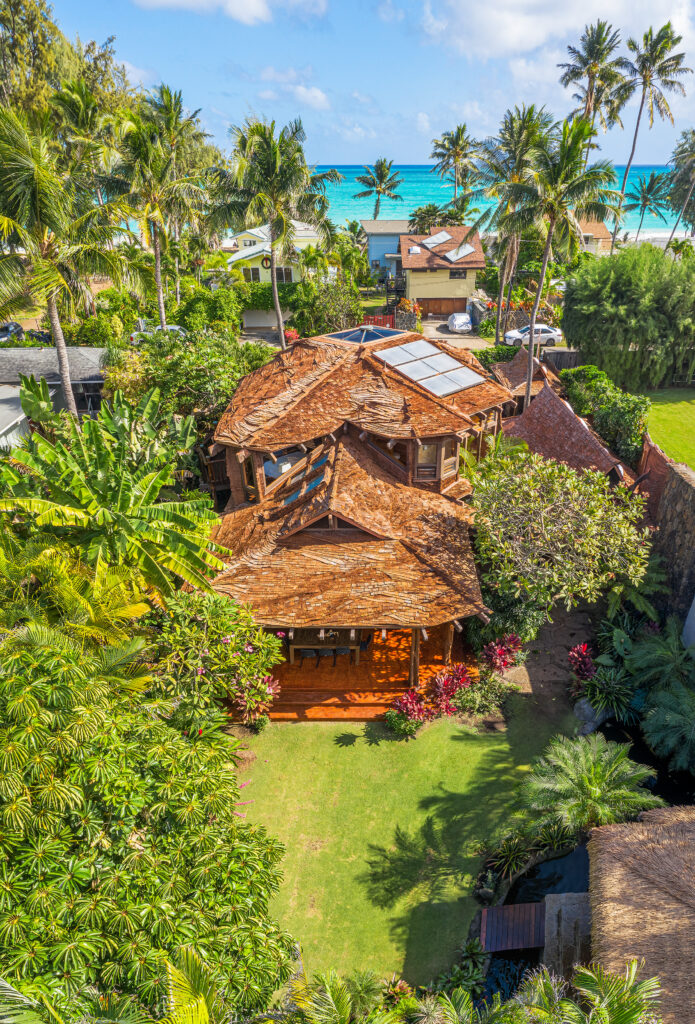 It has a very desirable location, right across the street from Waimanalo Beach, which is consistently ranked as one of best beaches in the United States. It is located in South Western part of Oahu.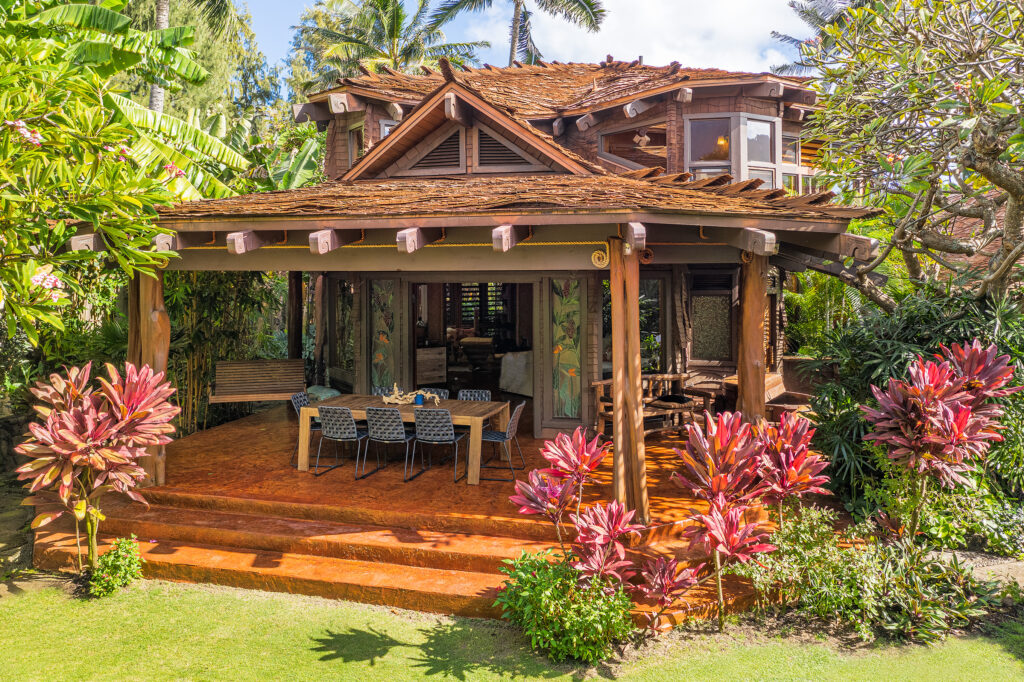 It really is a storybook-style home with nooks and crannies with interesting detail all throughout.
This home was artfully designed by the owners, who themselves hand crafted many parts of the home.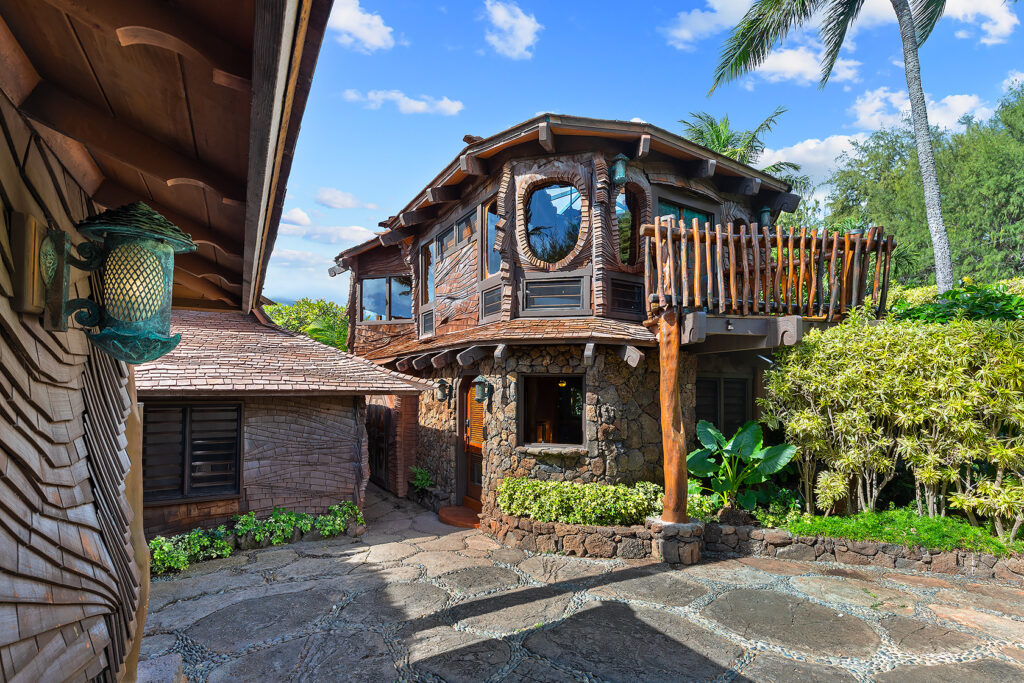 I particularly loved the cedar shingles arranged in layers on the roof to resemble waves. The home owner pointed out the shingles, and joked about his state of mind when he was putting it in!
The rustic 25-foot Ohia posts in the central foyer were flanked by lava rock.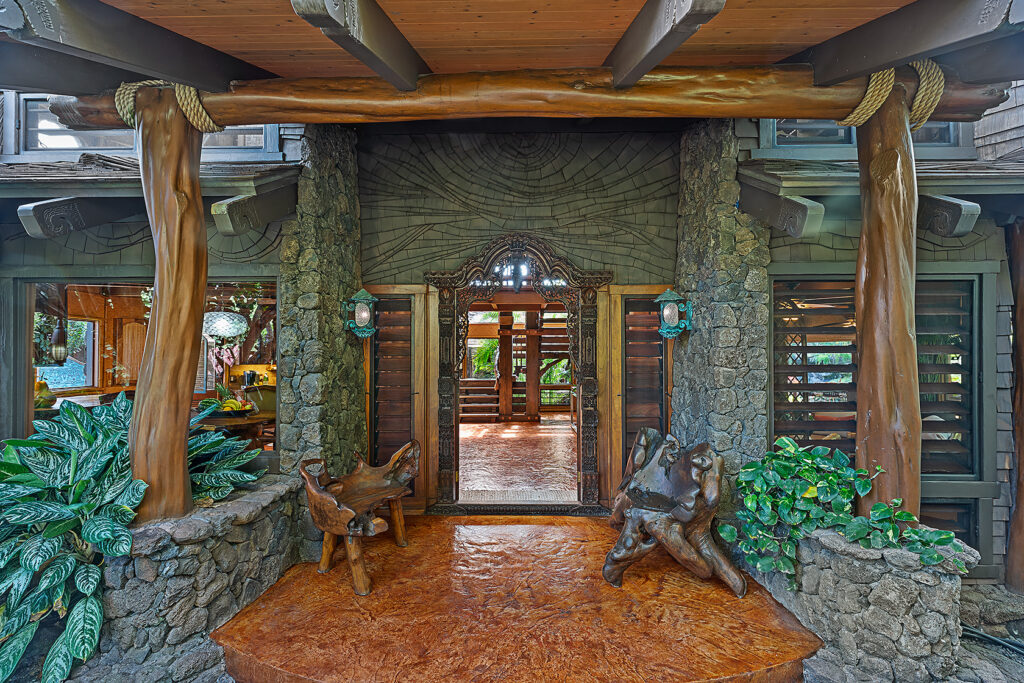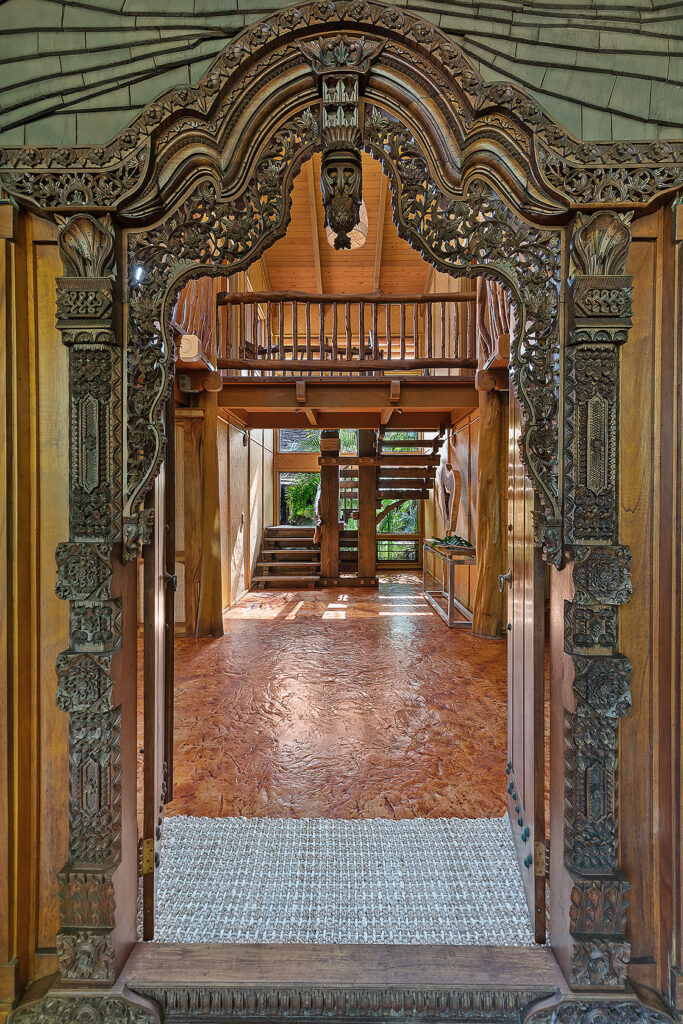 Indonesian hardwoods, and a cantilevered staircase taking full advantage of ocean views.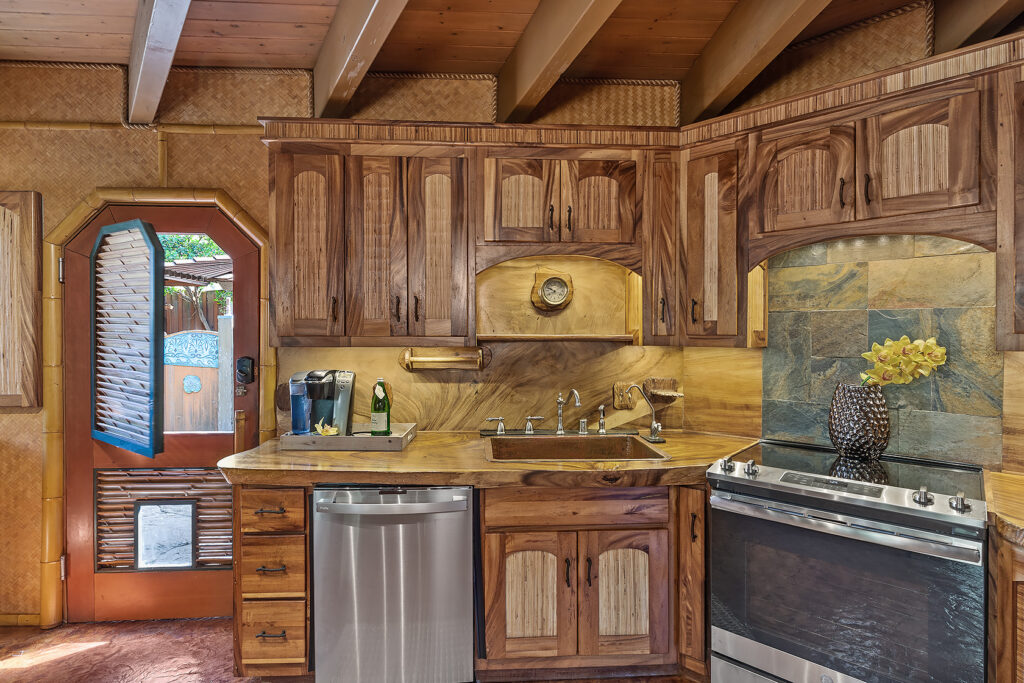 The kitchen had so many interesting details, such as shells and rock fossils embedded in the counter-tops.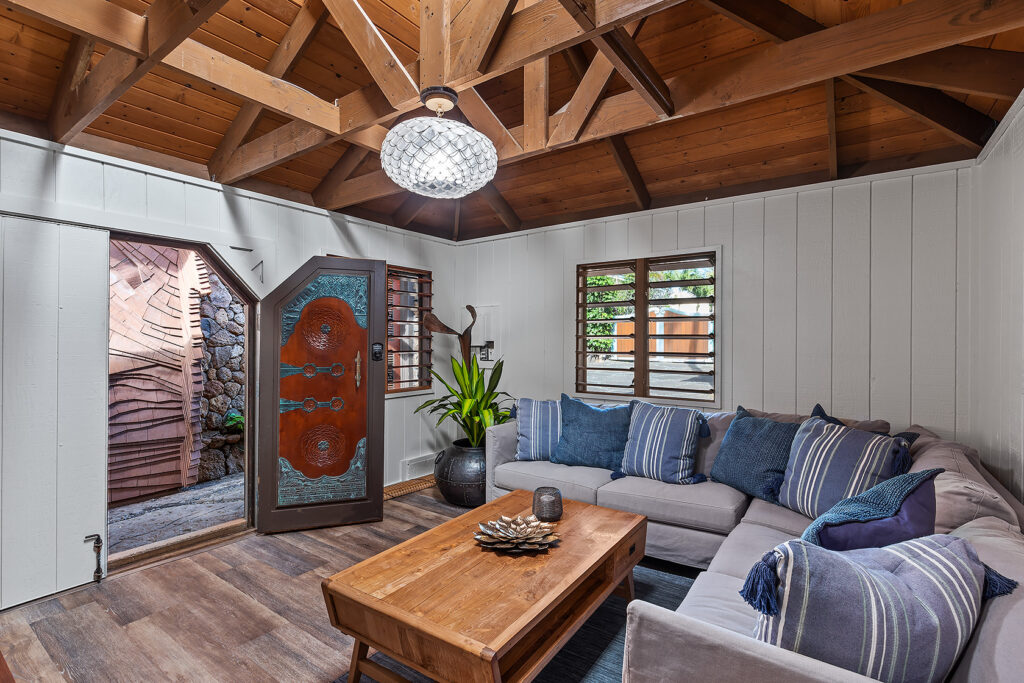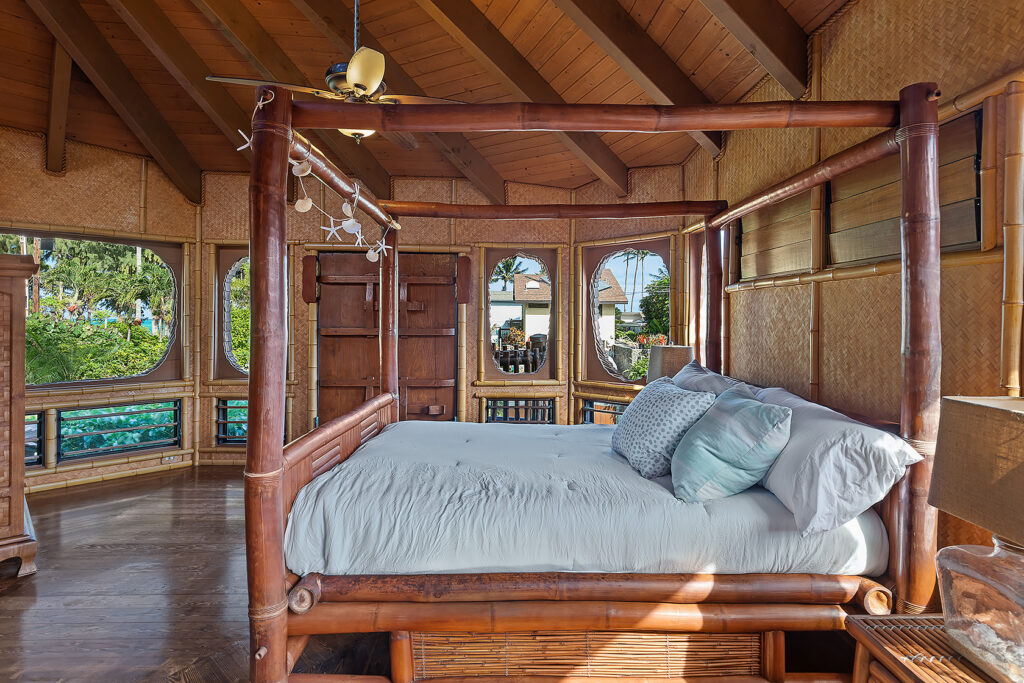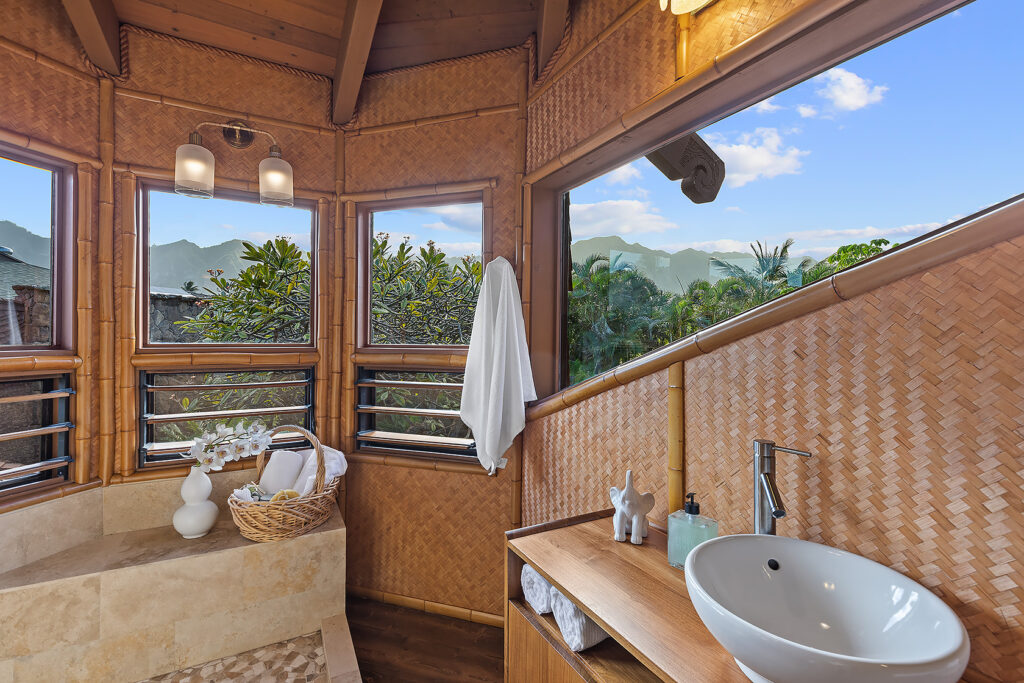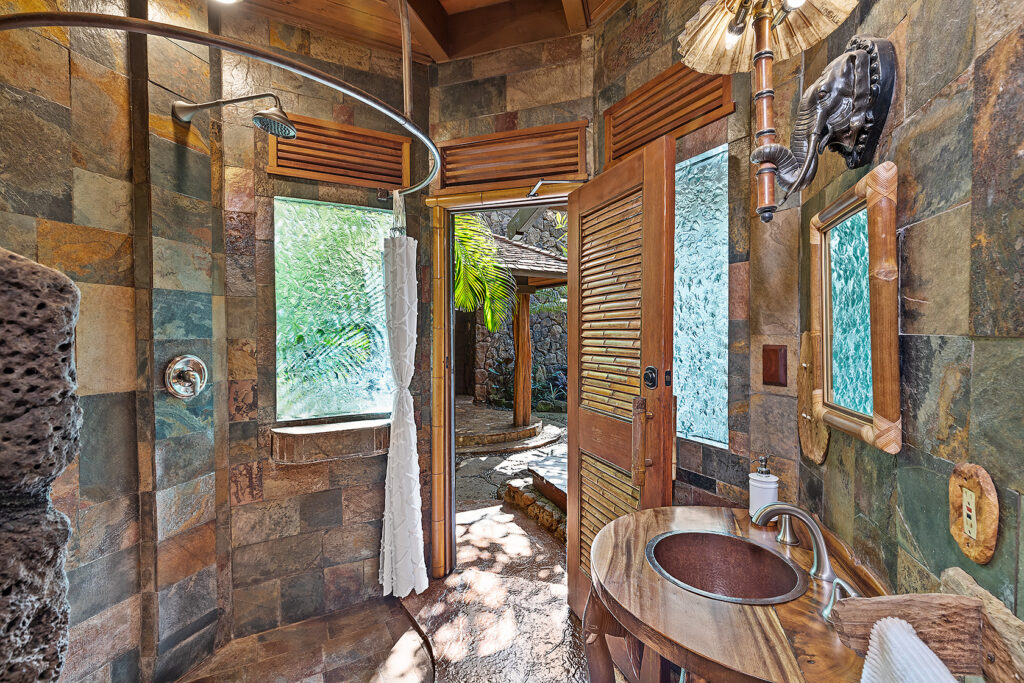 Fruit trees flourish in the garden, and there's an outdoor hot tub nestled in the lush foliage, along with a koi pond and water feature built into a rock wall.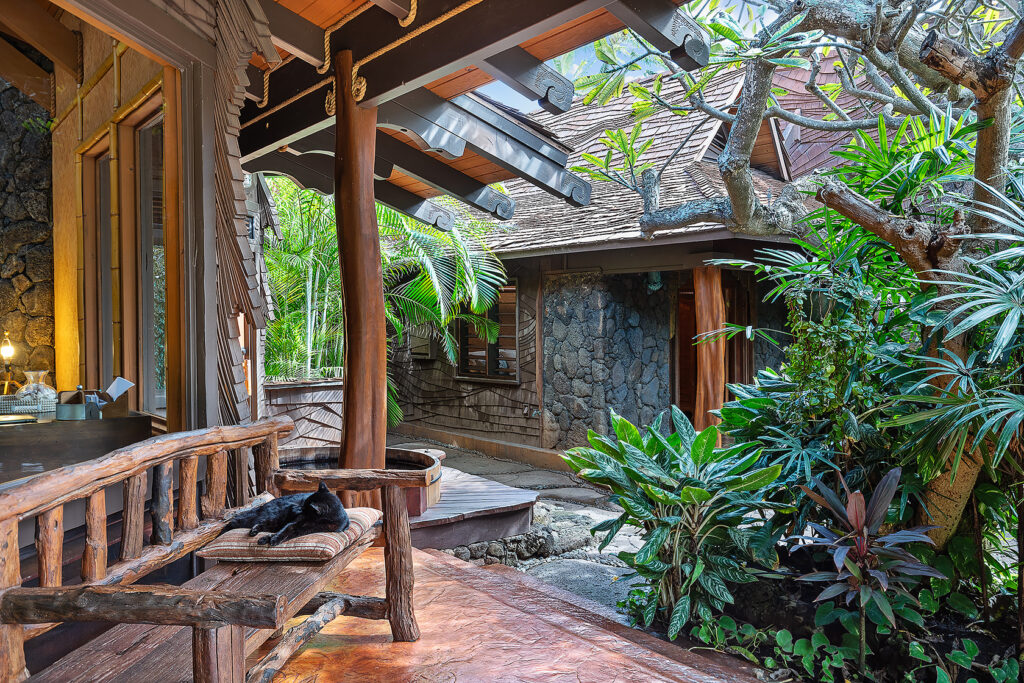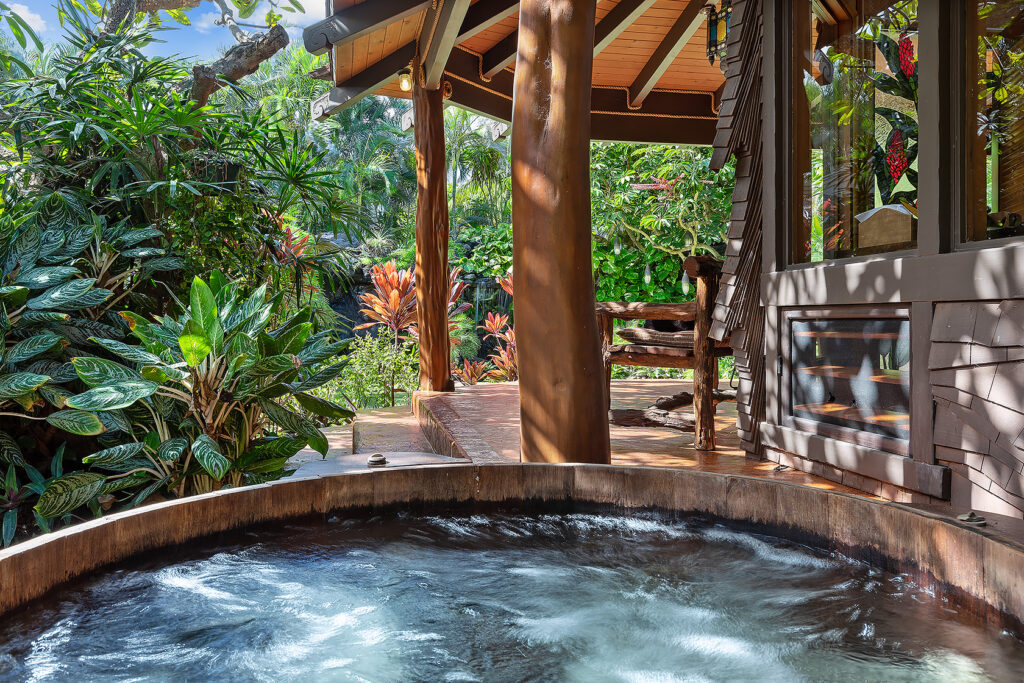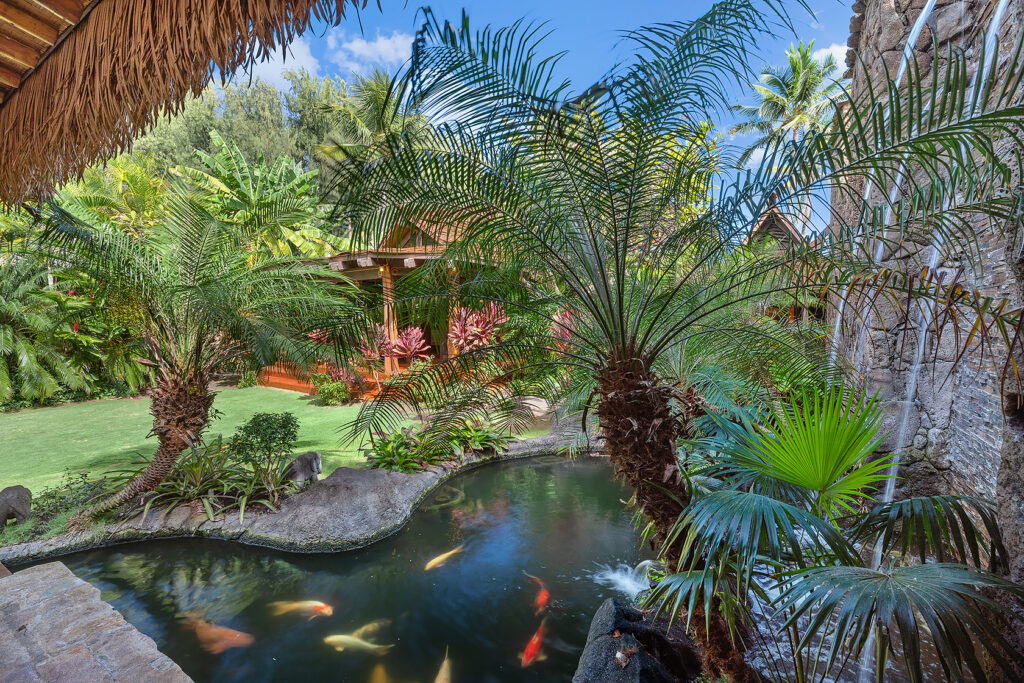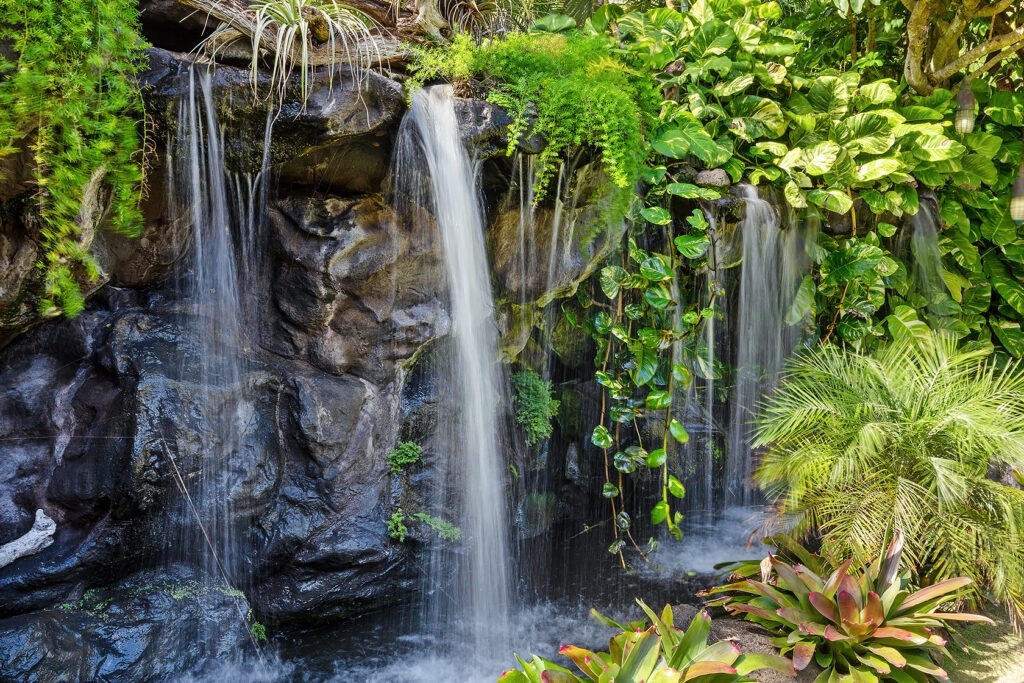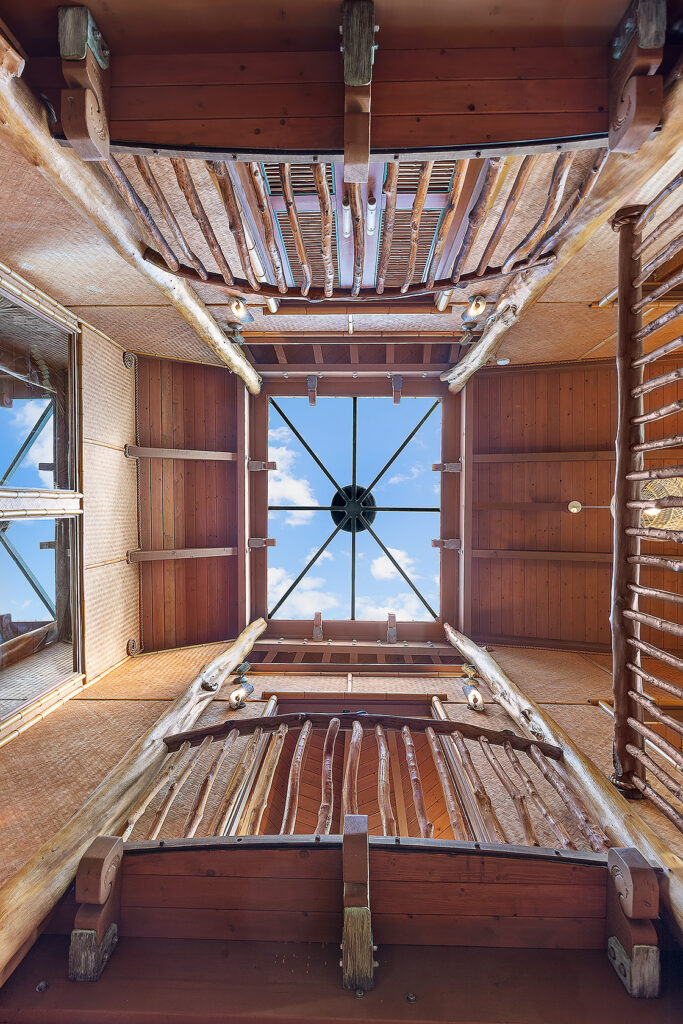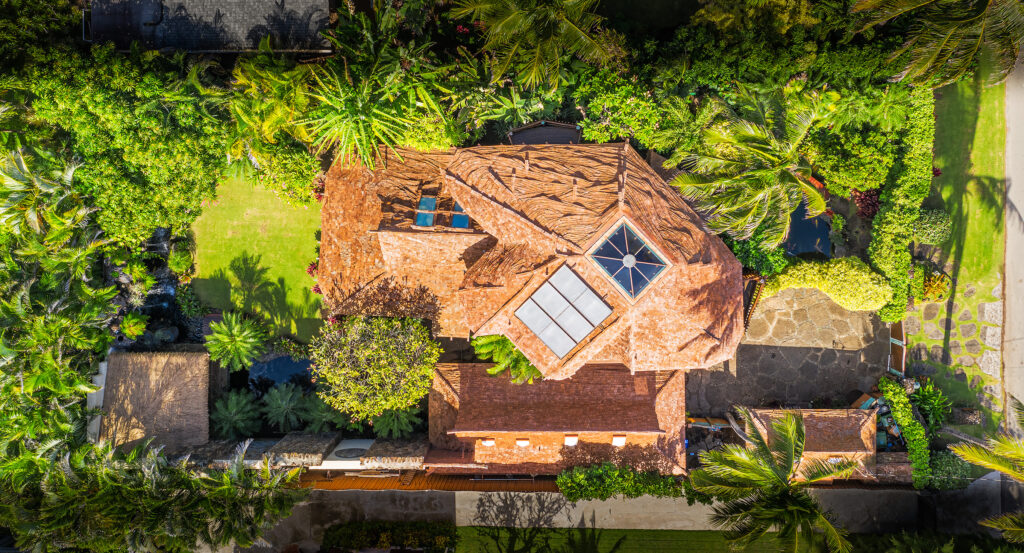 ---
David Tonnes is an architectural photographer based in Hawaii with a focus on capturing luxury homes.