Hawaii Architectural Photographer
Hawaii architectural photographers, PanaViz, are more than just photographers.
They are storytellers who specialize in creating visual narratives for various sectors across the Hawaiian Islands, including retail, multifamily CRE, hospitality, healthcare, and residential spaces.
Our Comprehensive Services
Panaviz offers an array of services that unveil the unique charm and allure of Hawaii's architecture.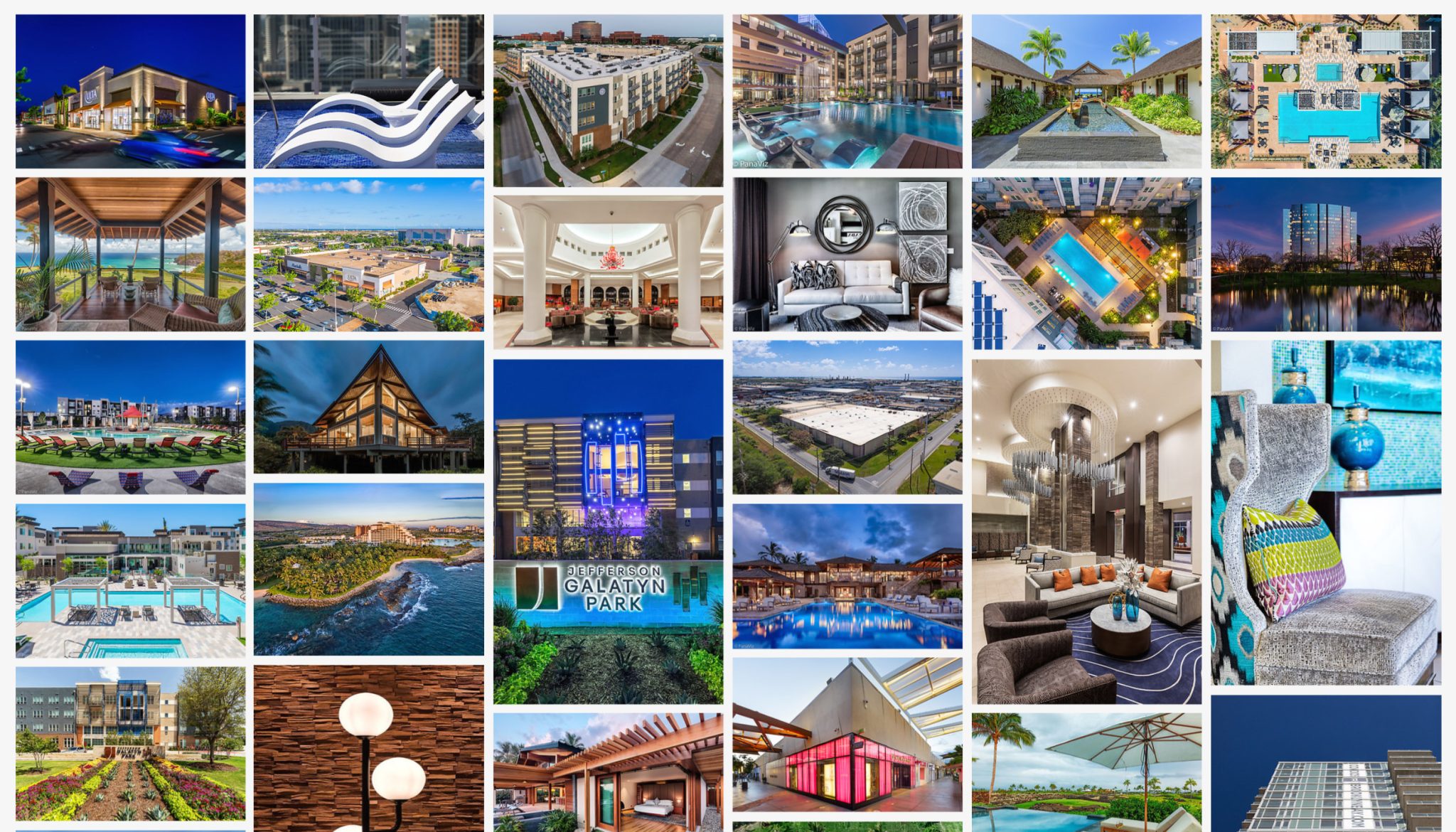 Retail Photography Elevate your retail brand amidst Hawaii's tropical paradise with our enchanting retail photography. We don't just showcase your products; we encapsulate the Hawaiian ambiance, inviting shoppers into a world of style and elegance.
Multifamily CRE From beachfront condominiums to lush garden communities, our multifamily CRE photography highlights your Hawaii real estate investments at their picturesque best. We emphasize the stunning surroundings, layouts, and aesthetics that make your properties stand out amidst the Hawaiian backdrop.
Hospitality Invite guests to experience the magic of Hawaii with our hospitality photography. We convey the charm of your establishment, be it a beachside resort, a boutique hotel, or a luxurious spa, ensuring potential visitors can feel the warmth and genuine hospitality that Hawaii offers.
Healthcare Our healthcare photography focuses on creating serene and healing environments. We document healthcare spaces in Hawaii that promote wellness, comfort, and a profound connection to the natural beauty of the islands.
Building Industry We understand the intricacies of the building industry, and our photography and videography services are tailored to cater to your specific needs, whether it's documenting construction progress or showcasing completed projects.
Residential Capture the essence of Hawaiian living with our residential photography. Be it a beachfront villa or a cozy island home, we breathe life into every space, making them feel inviting and uniquely Hawaiian.
Aerial Photography Experience Hawaii from an entirely new perspective with our aerial photography services. We capture your projects from above, showcasing their island context, scale, and the breathtaking natural beauty that defines Hawaii.
Virtual Tours Engage your audience with immersive virtual tours. Allow potential clients to explore your Hawaiian spaces from anywhere in the world, offering an experience that enriches your online presence and marketing endeavors.
Project Documentation Our meticulous project documentation captures every stage of your architectural journey in the Hawaiian Islands. From concept to completion, we preserve the process, providing valuable resources for your records and presentations.
Award Submissions When you're vying for recognition in Hawaii's architectural community, our award-submission photography ensures your projects shine. We provide compelling visuals that bolster your submissions, enhancing your chances of securing prestigious awards.
Marketing for Architects and Their Projects Panaviz extends beyond capturing spaces; we also specialize in marketing architects and their visionary projects. We understand the importance of conveying your architectural philosophy and translating it into captivating visuals that resonate with your audience. Our expertise includes the creation of powerful marketing videos that not only showcase your projects but also tell the compelling story behind them. With Panaviz, your architectural vision becomes a captivating narrative that inspires and engages your audience on a deeper level.
---
Creating Magazine Quality Imagery!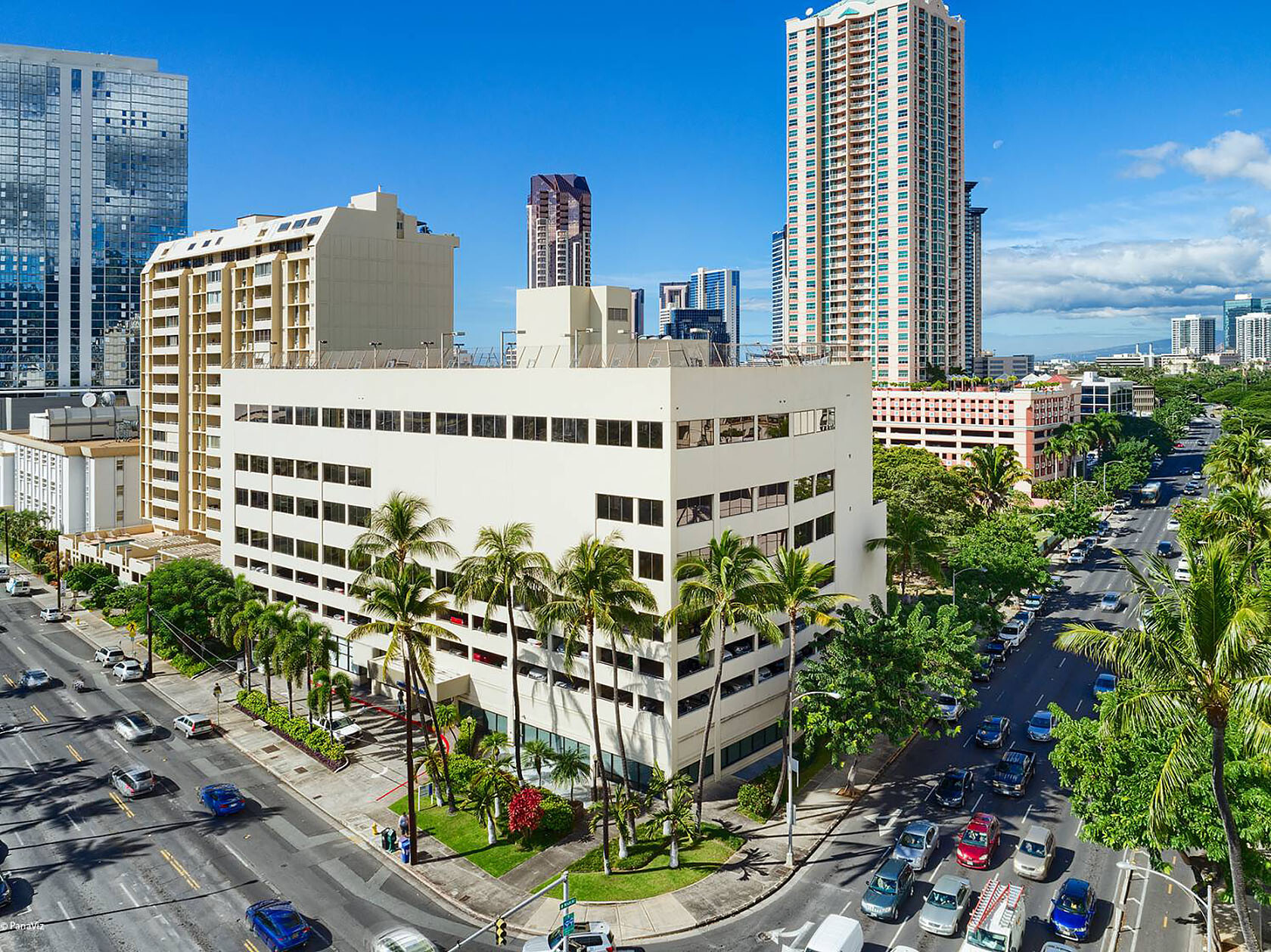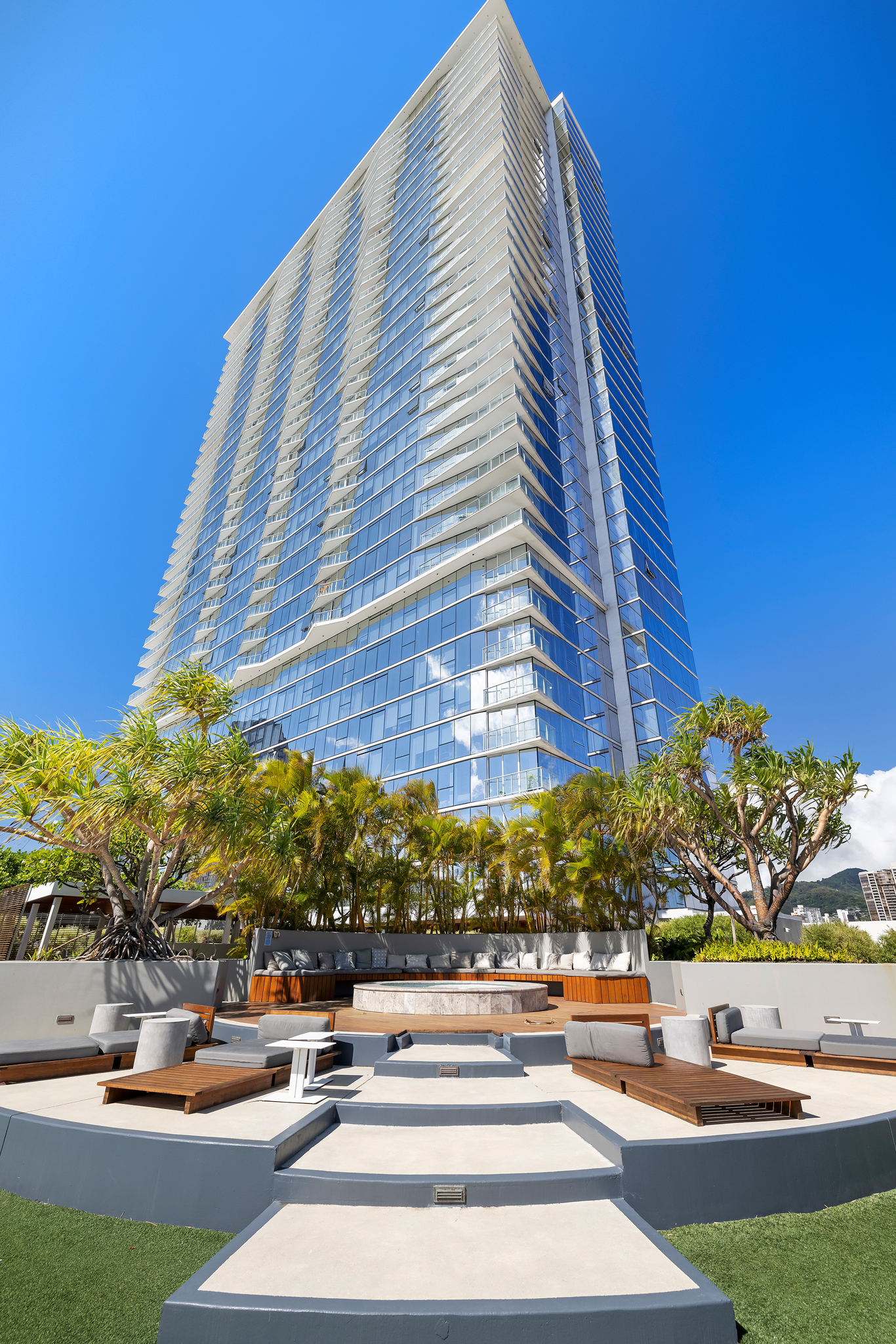 We provide award-winning residential, commercial, and hospitality photography on Oahu, Maui, Kauai, Big Island, and Molokai.
---
Architectural Photography Services & Clients
Interior & Exterior Photography
Aerial Photography
Elevated/Pole Photography
Food and Beverage Photography
Lifestyle Photography
Architectural Product Photography
Developers
Commercial Real Estate Owners/Investors
Realtors
Architects
Architecture Firms
Senior Living Communities
Property Marketing Companies
Property Management Companies
Interior Design Teams
Retail Establishments
Hotels
Resorts
Luxury Vacation Homes
Vacation Rental Management Companies
Resort Home Marketing Companies
Investors
Providing a full complement of Hawaii architectural photography services to showcase your commercial, resort or residential property in its entirety.
---
About Hawaii Architectural Photographer
PanaViz is a Hawaii architectural photographer. Our goal is to use the tools of architectural photography to capture the exterior and interiors of buildings and their surroundings in Hawaii.
David, our founder and lead photographer, is a highly sought-after award-winning architectural photographer whose assignments take him across the globe.
Dave has a great eye and a unique ability to capture the architecture and interiors of very diverse properties, places, and spaces.
As a result of being an architectural photographer since 2004, he has amassed a noteworthy body of work.
His architectural photography in Hawaii has been featured in some of the following places.
Wall Street Journal
Los Angeles Times
Bloomberg News
Yahoo Lifestyle
HGTV
Seattle Times
Chicago Tribune
EFA Magazine Cover
Modern Luxury Cover
Coastal Living Magazine Cover
Various Magazine Covers
Various Magazine Articles
---
Why Choose PanaViz?

Local Expertise: Benefit from our intimate knowledge of Hawaii's architectural landscape, ensuring we capture the authentic essence of the islands in every shot.

Diverse Portfolio: With experience spanning various sectors in Hawaii, we know how to showcase the distinctive features of your projects, regardless of the industry.

Meticulous Craftsmanship: Our meticulous attention to detail ensures that every image and video we create tells a compelling story that resonates with your audience.

Customized Approach: Your vision guides our work. We collaborate closely with you to understand your objectives and tailor our services to meet your unique needs and goals.

Timely Delivery: We respect your schedules and deadlines. Our efficient workflow guarantees that you receive your photographs, videos, and virtual tours promptly, so your projects stay on track.

Comprehensive Services: From still photography and videography to aerial shots and virtual tours, we offer a full spectrum of services to capture your architectural vision from every angle.

Marketing Expertise: Beyond capturing spaces, we excel in marketing architects and their visionary projects. We translate your architectural philosophy into captivating visuals and powerful marketing videos that resonate with your target audience.

Award-Winning Quality: Our commitment to excellence has earned us a reputation for delivering award-worthy photography and videography that enhances your project's recognition in the industry.

Choose Panaviz for architectural photography in Hawaii, and experience the magic and allure of the islands through our lens. Let us transform your architectural visions into captivating narratives that inspire and captivate your audience. Contact us today to discuss how our services can elevate your projects to new heights amidst the breathtaking backdrop of Hawaii.


---
Hawaii Architecture Photography
See Vacation Rental Photography here.