Frank Lloyd Wright Lava Rock Home, Waimea, Hawaii
PanaViz was invited to photograph the only Frank Lloyd Wright home built in Hawaii. These pictures show why his design is timeless and still relevant.
Passive Solar Hemicycle Home
Scroll Down for the Home History
History of Home:
Originally conceived for the Cornwell Family in Pennsylvania in 1954, the 3,700 sq. foot passive solar hemicycle home embodies Frank Lloyd Wright's principles of organic architecture in which the structure blends harmoniously with the natural landscape.
The plans were prepared by Taliesin Associated Architects in Scottsdale, Arizona who are affiliated with the Frank Lloyd Wright Foundation and the only entity authorized to oversee the construction of Frank Lloyd Wright's unbuilt projects. The project was built by Hans Torweihe and the interior design was completed by Gina Willman
Completed in 1995 the home was commissioned by Sanderson Sims who partnered with Taliesin Associated Architects, John Rattenbury and the Frank Lloyd Wright Foundation to bring the un-built plan to life.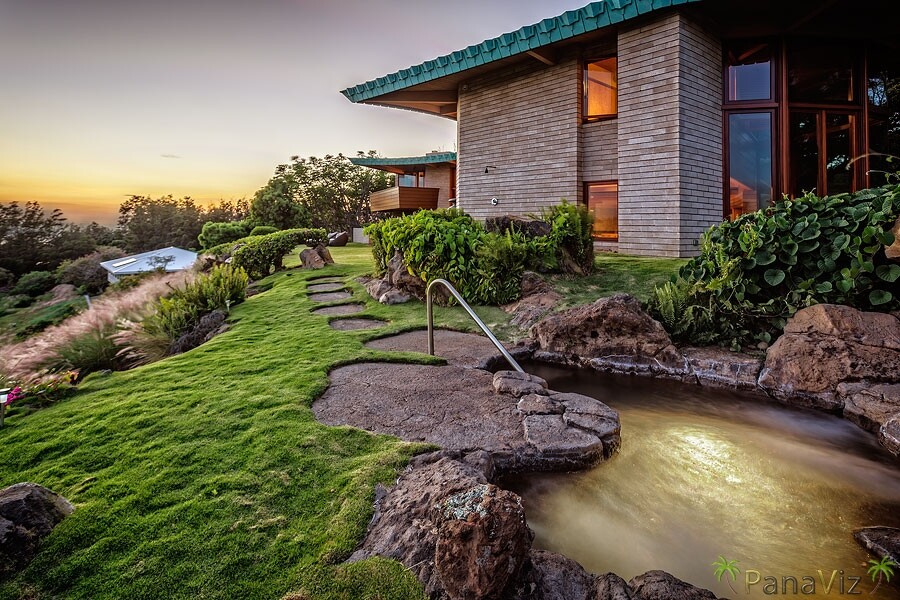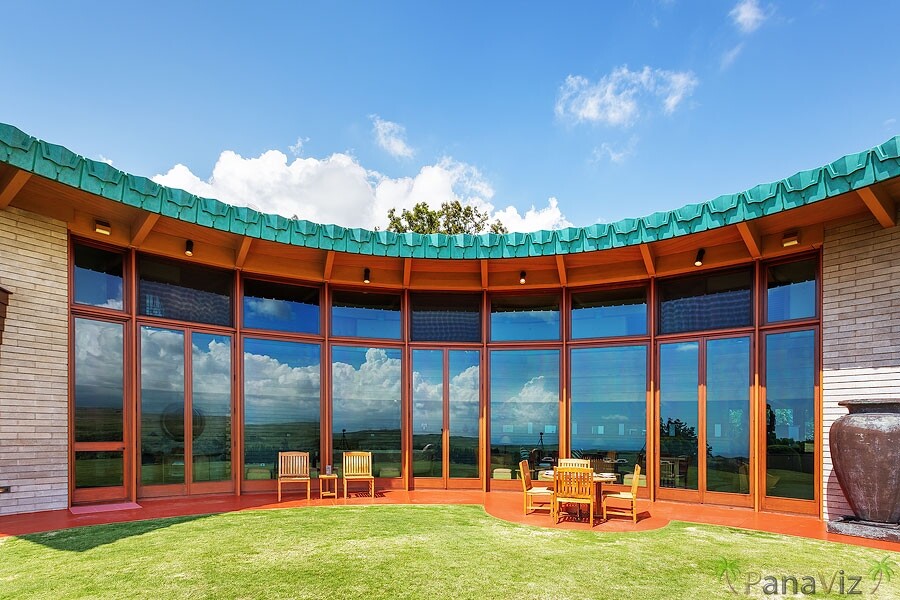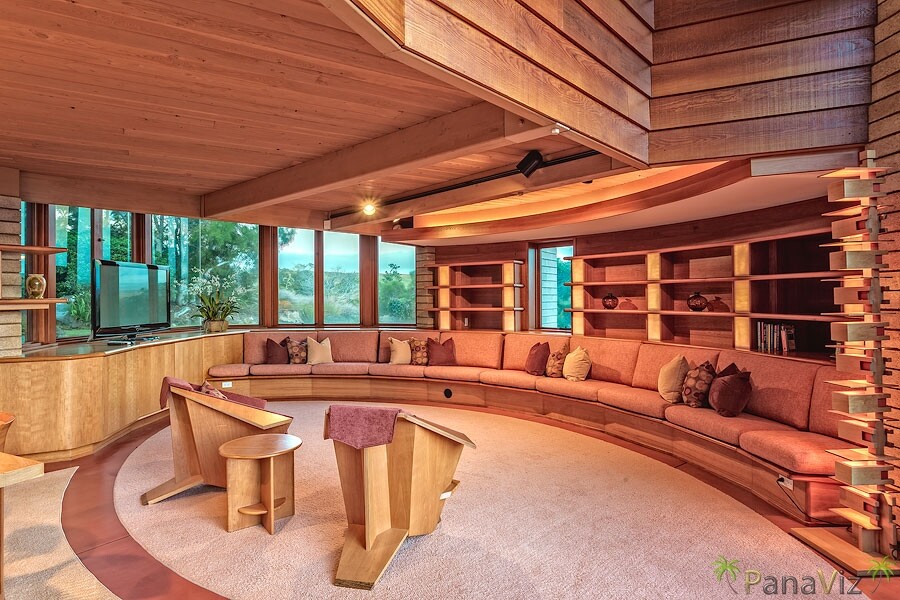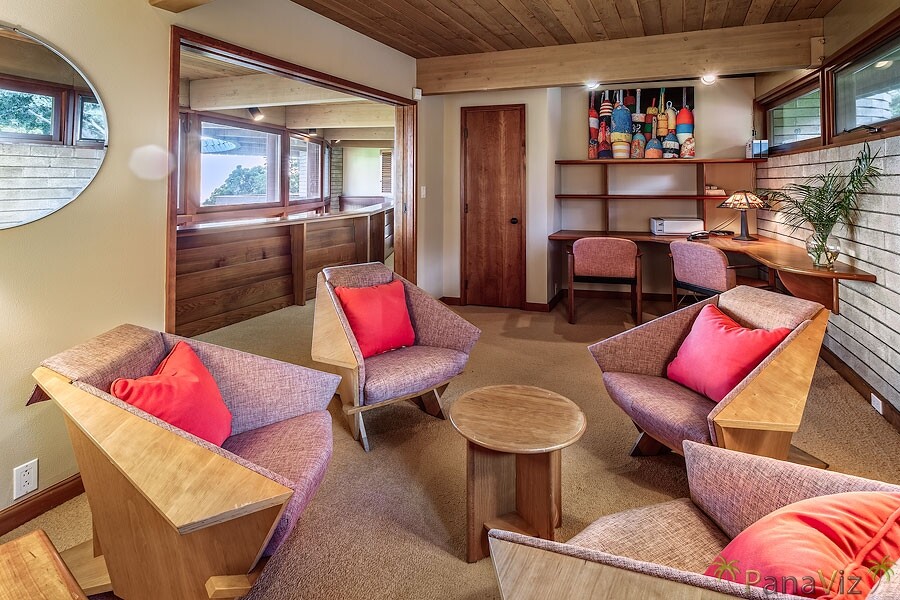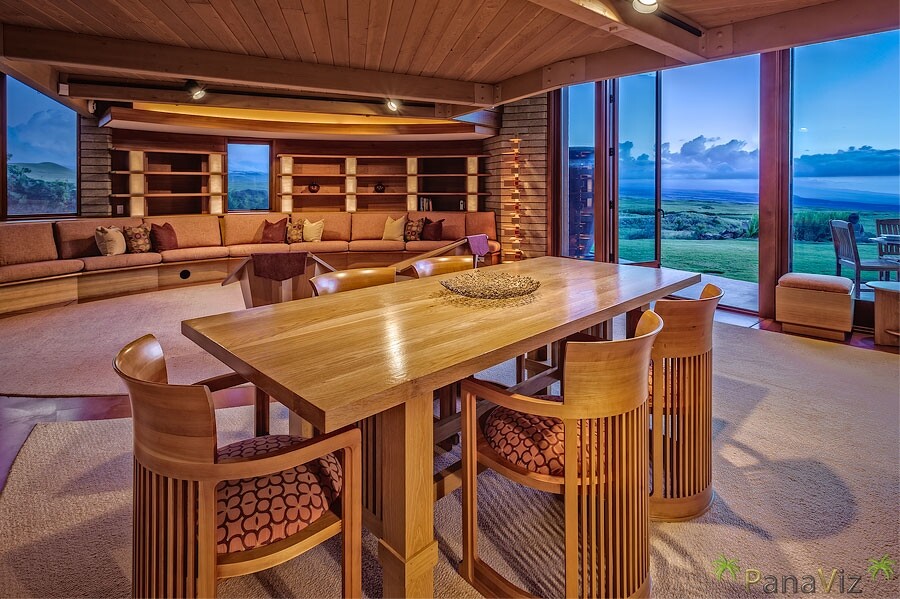 A series of opaque skylights bring natural light into the home and warm lighting behind opaque glass illuminates the house at night.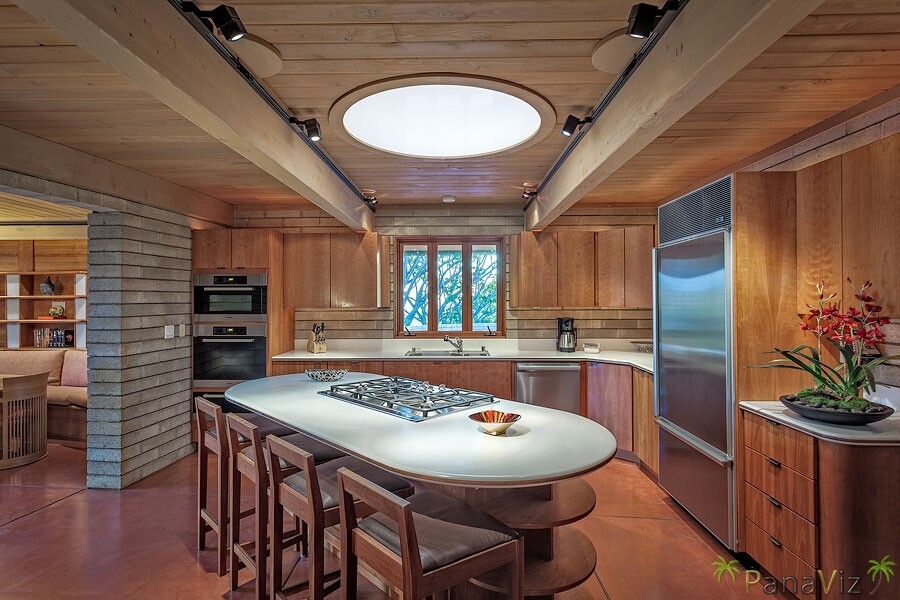 This 3 bedroom, 3.5 bathroom architecturally significant residence can accommodate a family of 6 in a setting that is truly one-of-a-kind.
The bedrooms are located upstairs and "float" over the main level of the home.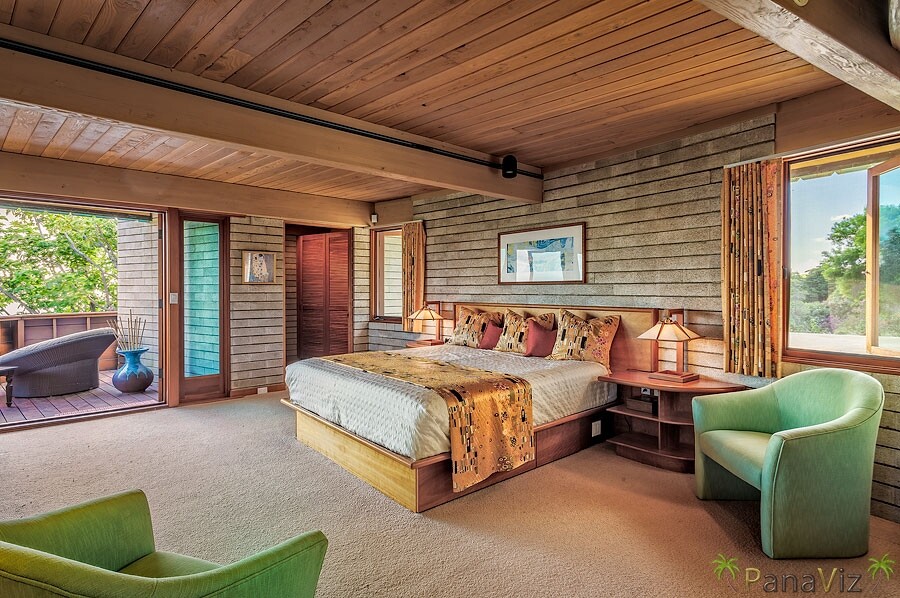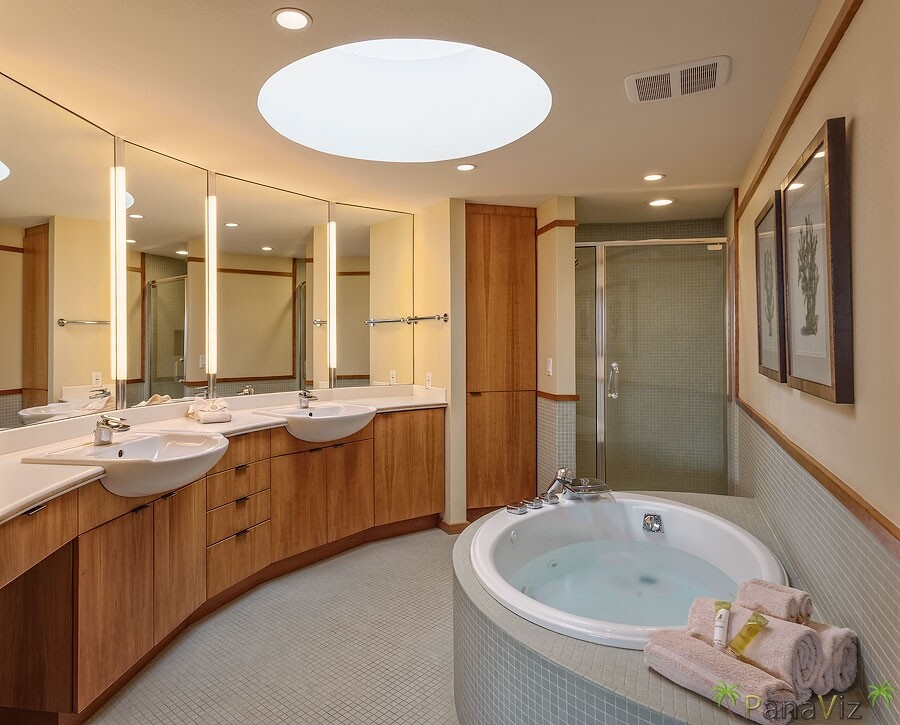 Features of the home include an outdoor lava-rock hot tub overlooking the ocean and breathtaking mountain views.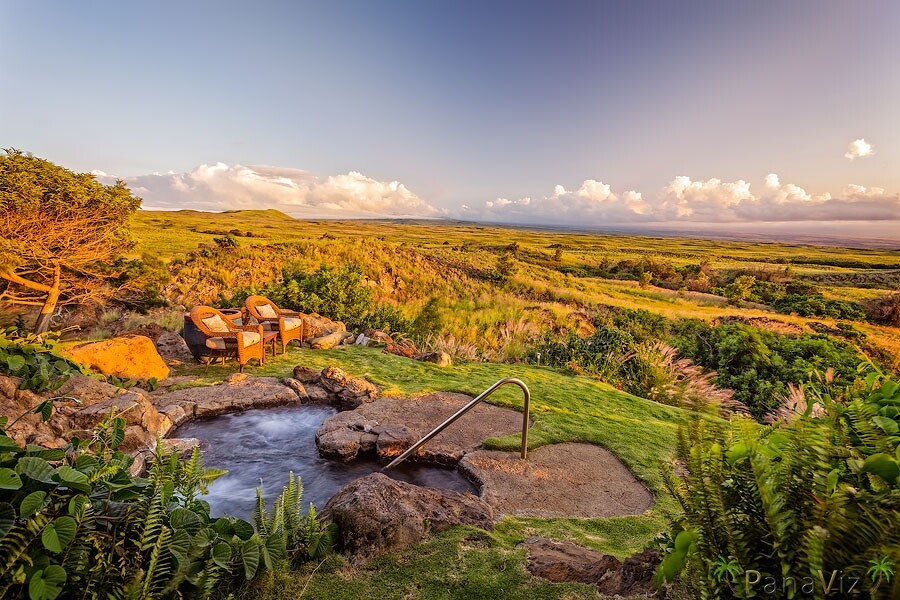 Throughout the landscaped property one will find secluded seating areas, a hammock and a small soccer field.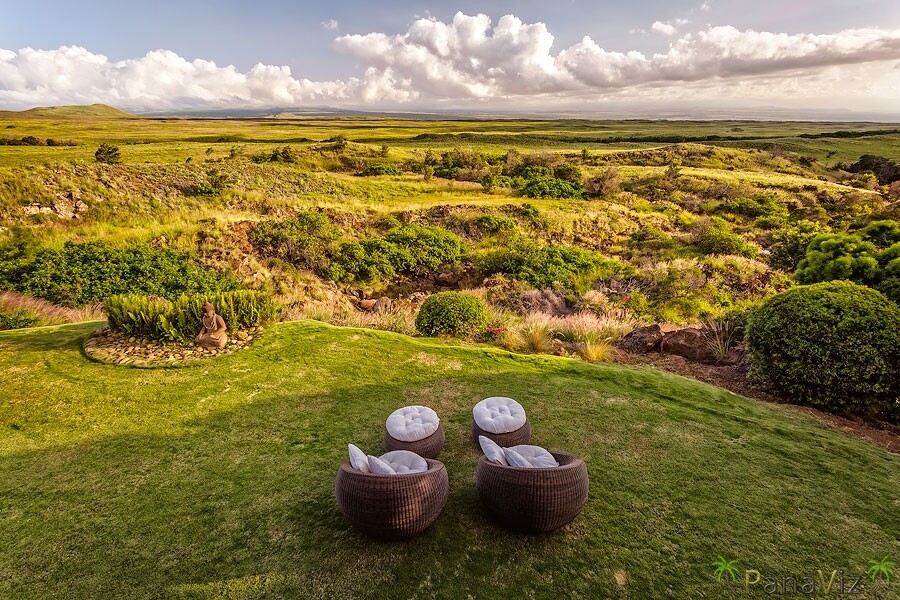 Unique to this FLW home, residents are only a short 10 minute drive to beautiful white sand beaches, world class resorts and plentiful golf courses on the Kohala Coast. Also within a short drive is the idyllic country town of Waimea.
Kona Real Estate Photography by PanaViz.