Hotel Virtual Tour Photographer
PanaViz provides high quality hotel virtual tour photography services that set the standard for rich media in the hospitality industry.
Today, the average traveler almost exclusively searches the web to find the perfect hotel for their vacation or business trip.
Hospitality Virtual Tours
Our hotel virtual tours, hotel architectural photography and aerial photography services are powerful marketing tools that allow the world to visit your hotel virtually before they arrive.
Aerial Panoramas for Hospitality Industry
Aerial panoramas are an effective way to showcase sprawling and expansive hotels and resorts on the web.
360 virtual tours gives you the opportunity to showcase the complete experience of staying at your fine establishment. Potential customers look around your hotel and explore the amenities and features from their computer or mobile device. Interactive virtual tours makes travelers have greater trust and confidence in clicking "book now".
Hotel Virtual Tour Photography and Aerial Photography Services are an ideal online marketing tool to showcase the the highlights and strengths of each hotel property. We aim to showcase your property at its best but also realistically. Guest are able to see the layout and of various spaces, and not just snippets. They are more satisfied upon arrival as individual photos can be misleading.
There is no substitute for great photography. We use photographers that excel at panoramic photography, each scene is painstakingly staged, and meticulous attention goes into the post production of every image.
---
Clean, intuitive and simple User Interface
Displays Virtual Tours in High Definition
HD Content Displays on Desktops, Widescreen TV's, Tablets and Mobile Devices.
Branding Ready. Logos, Booking, Maps & Floor Plans.
Content Ready for Distribution and Social Media.
---
Complete Hotel Photography
Hotel Photography + Hotel Virtual Tour Photography+ Hotel Aerial Photography = Done
Interior & Exterior Photography

Photography of Hotel Rooms by Class
Photography of Hotel Amenities
Photography of Hotel Meeting and Banquet Areas

Virtual Tour Photography
Architectural Still Photography
Aerial Photography
Time-lapse Photography
Elevated Photography
Food and Beverage Photography
---
---
Hotel Virtual Tour Photography
[ajax_load_more post_type="post" category="virtual-tours"]
---
Hospitality Clients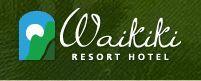 ---
See Our Luxury Vacation Lodging Photography
---