Kohola Point — An Elegant Island Estate at Anini Vista, North Shore Kauai
Kohola is the Hawaiian Word for the Humpback Whales who frequent the Islands during the winter months between December & April and which are often seen from these high bluffs above Anini Beach.
Located in one of the most desirable locations on the North Shore of Kauai, with quick access to an incredible and healthy Hawaii Lifestyle, yet tucked away from the crowds at the end of a quiet and private cul-de-sac.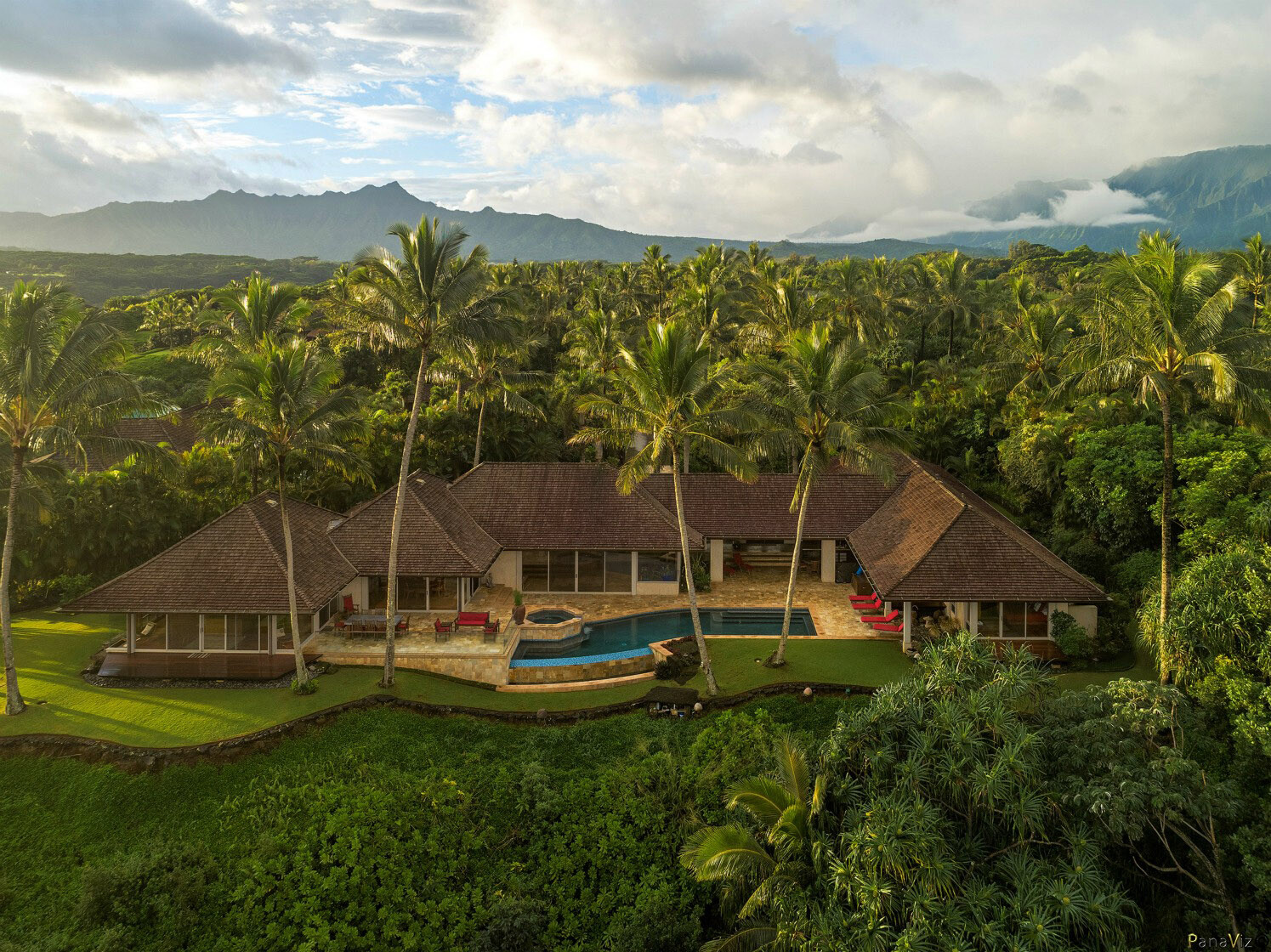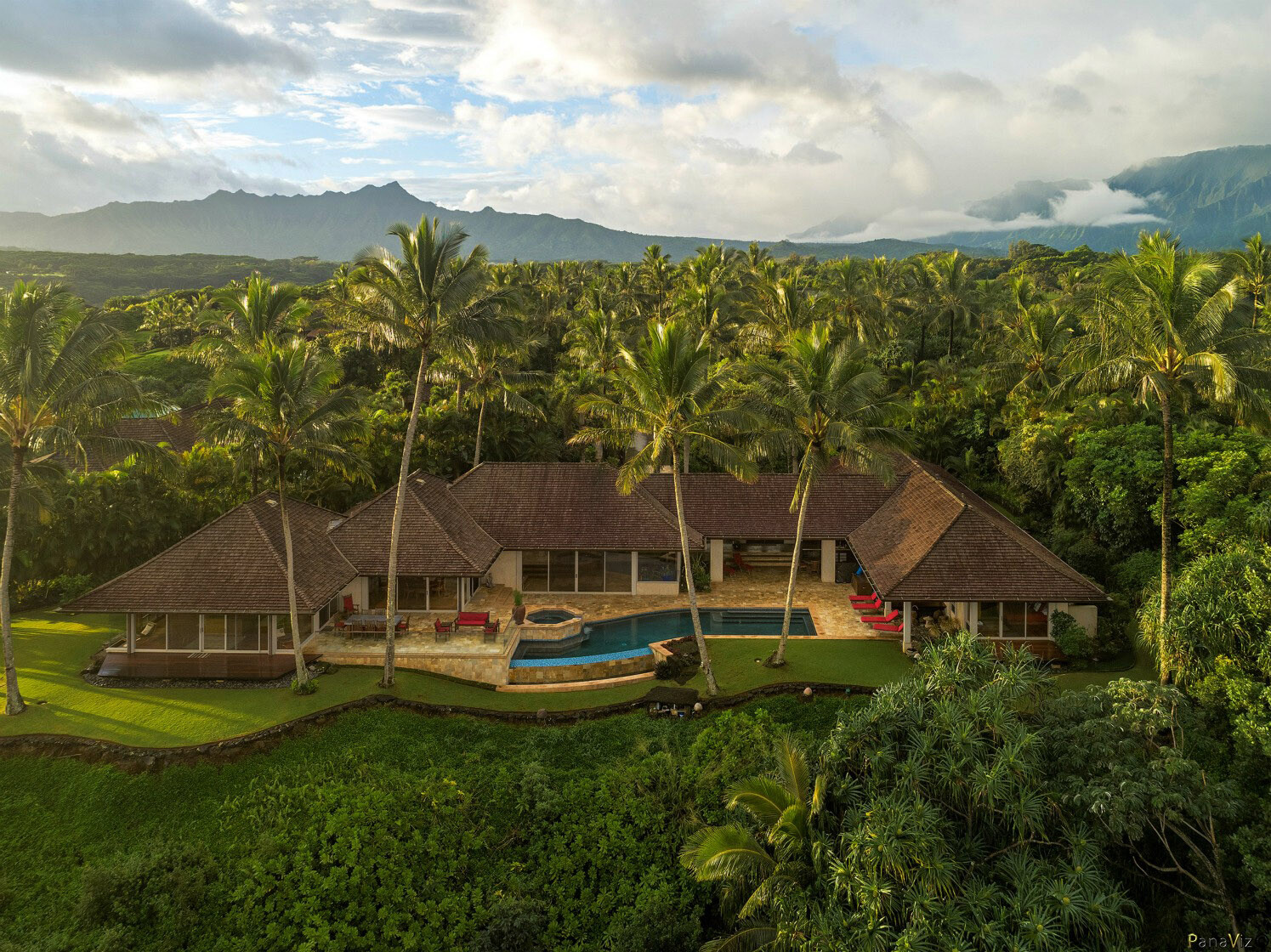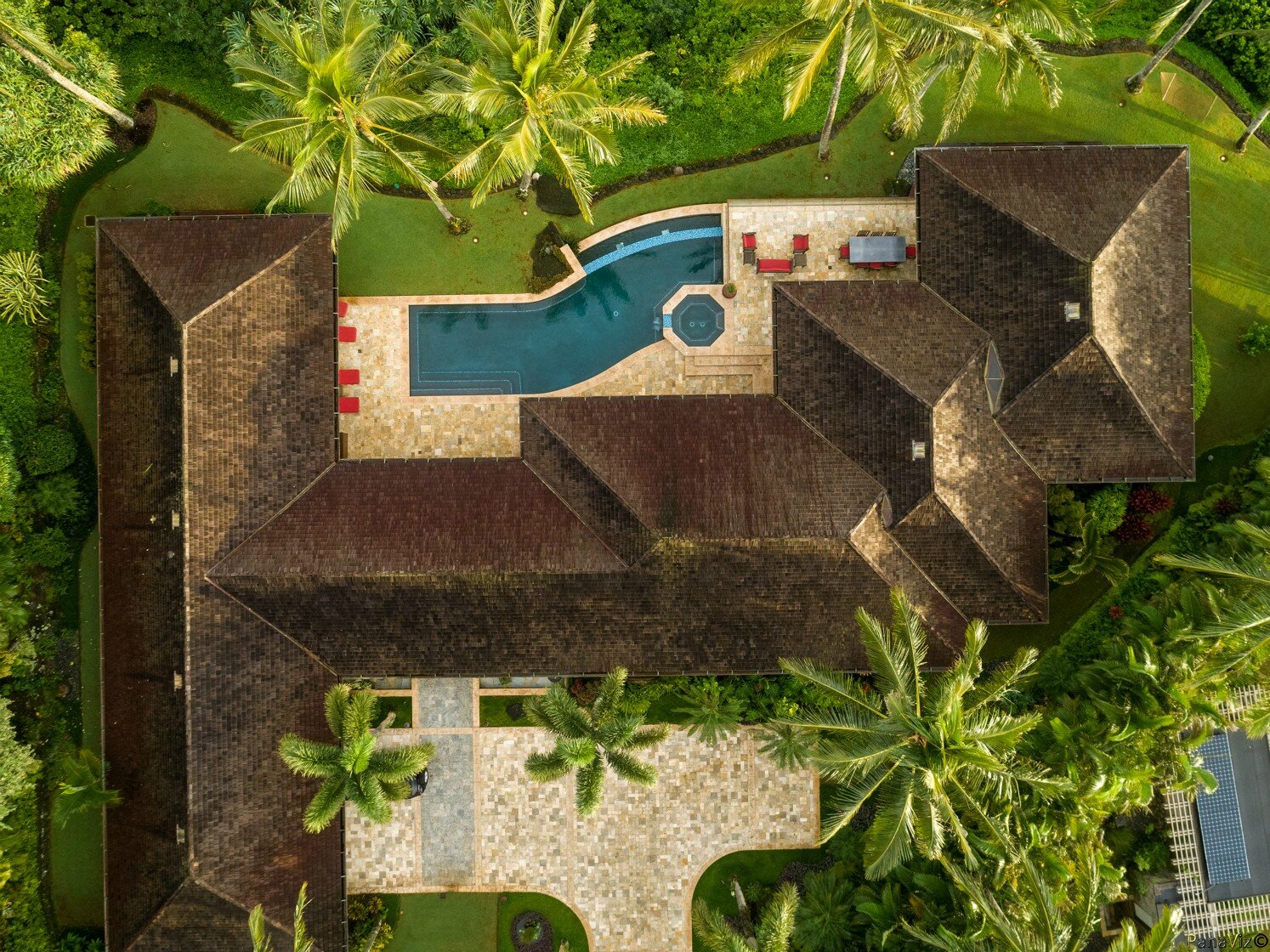 Perched high above the sparkling Pacific Ocean on Kauai's North Shore, the three-acre estate capitalizes on its prime location with floor-to-ceiling windows and easy access to a sprawling patio.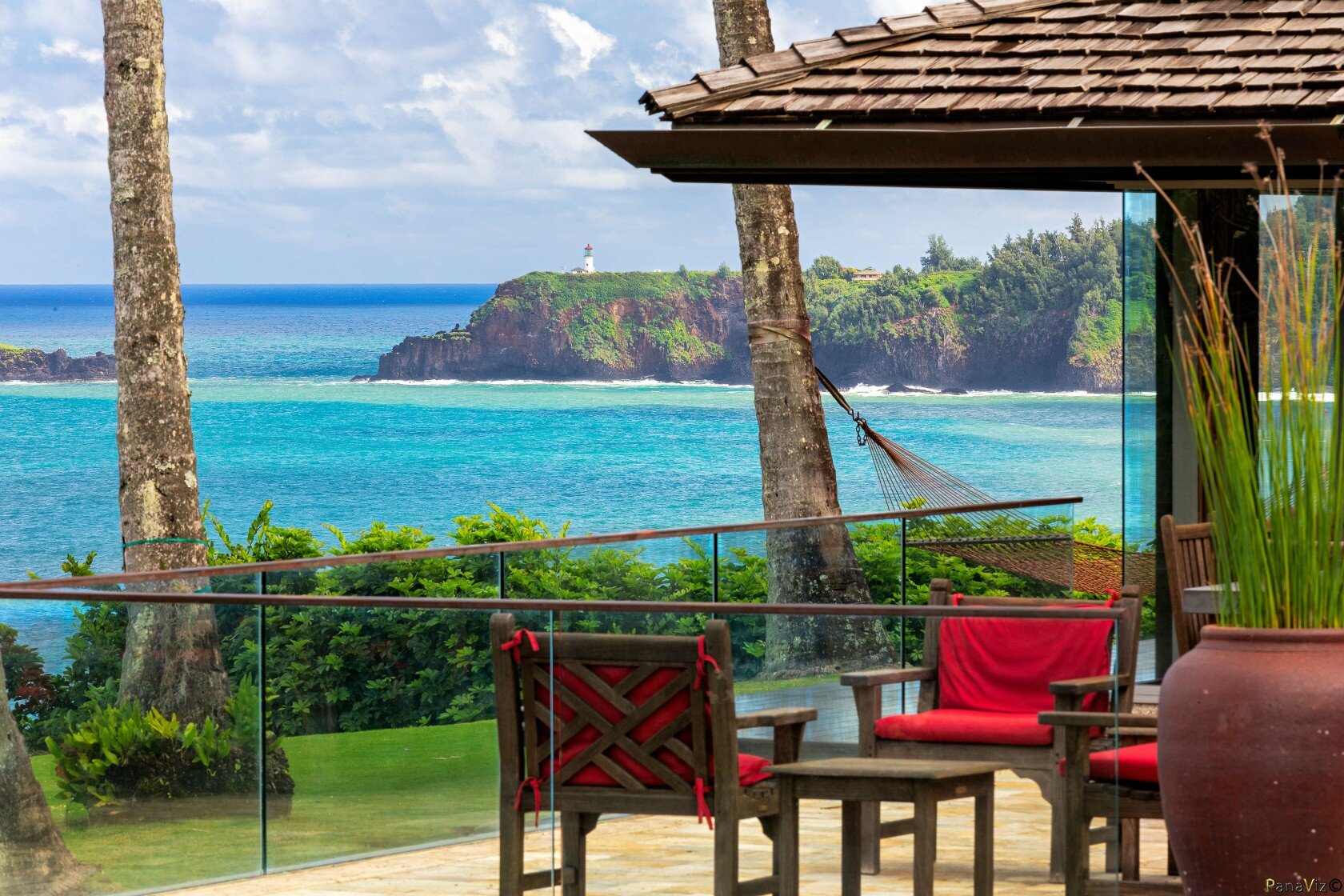 Inside are four bedrooms, four-and-a-half baths, a gourmet kitchen, and sleek living spaces with high ceilings and hardwoods. A swath of outdoor living space with an infinity pool, outdoor kitchen and bar, mature landscaping, and ocean that runs smack into the horizon rounds out the impressive credentials of this #vacationgoals villa.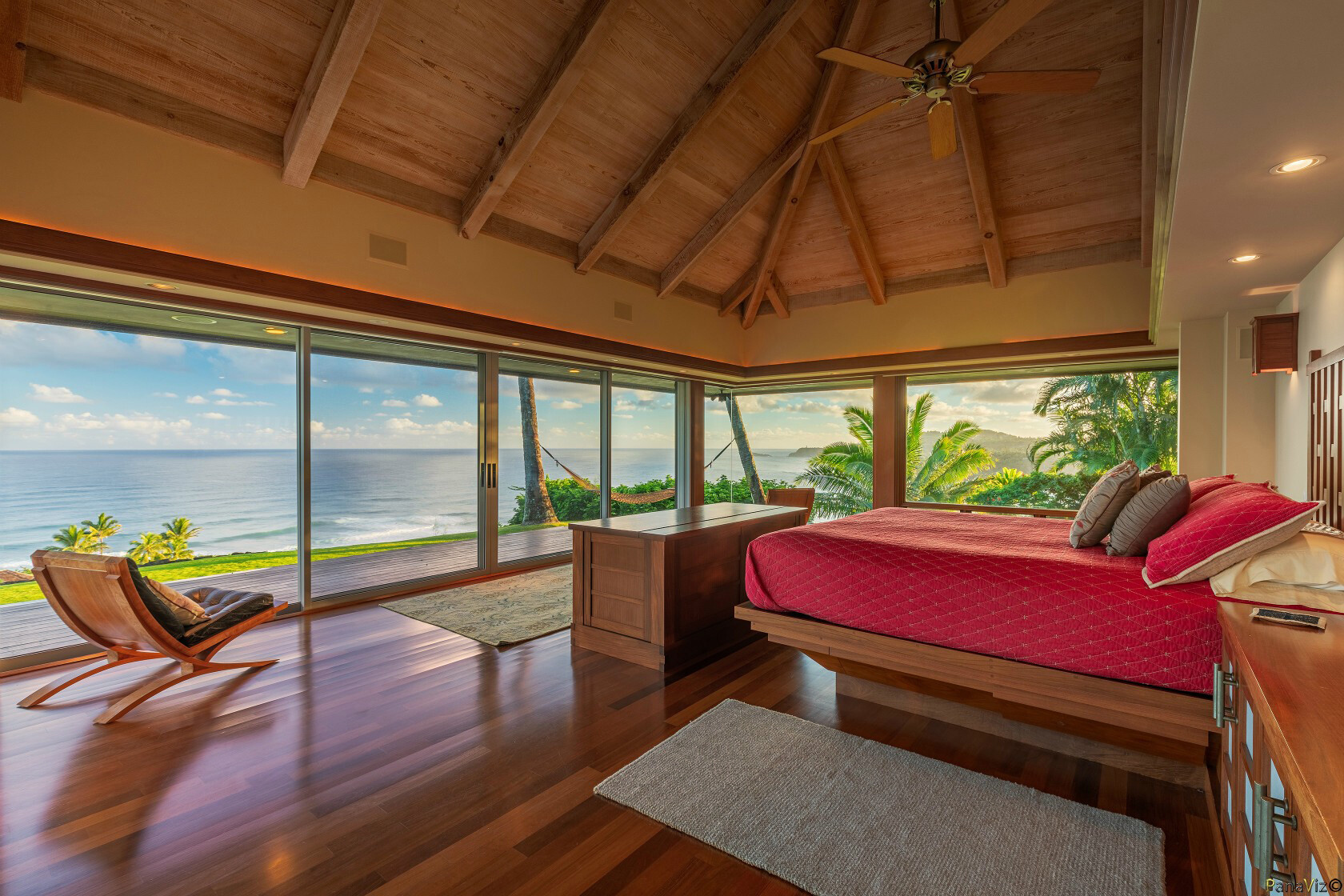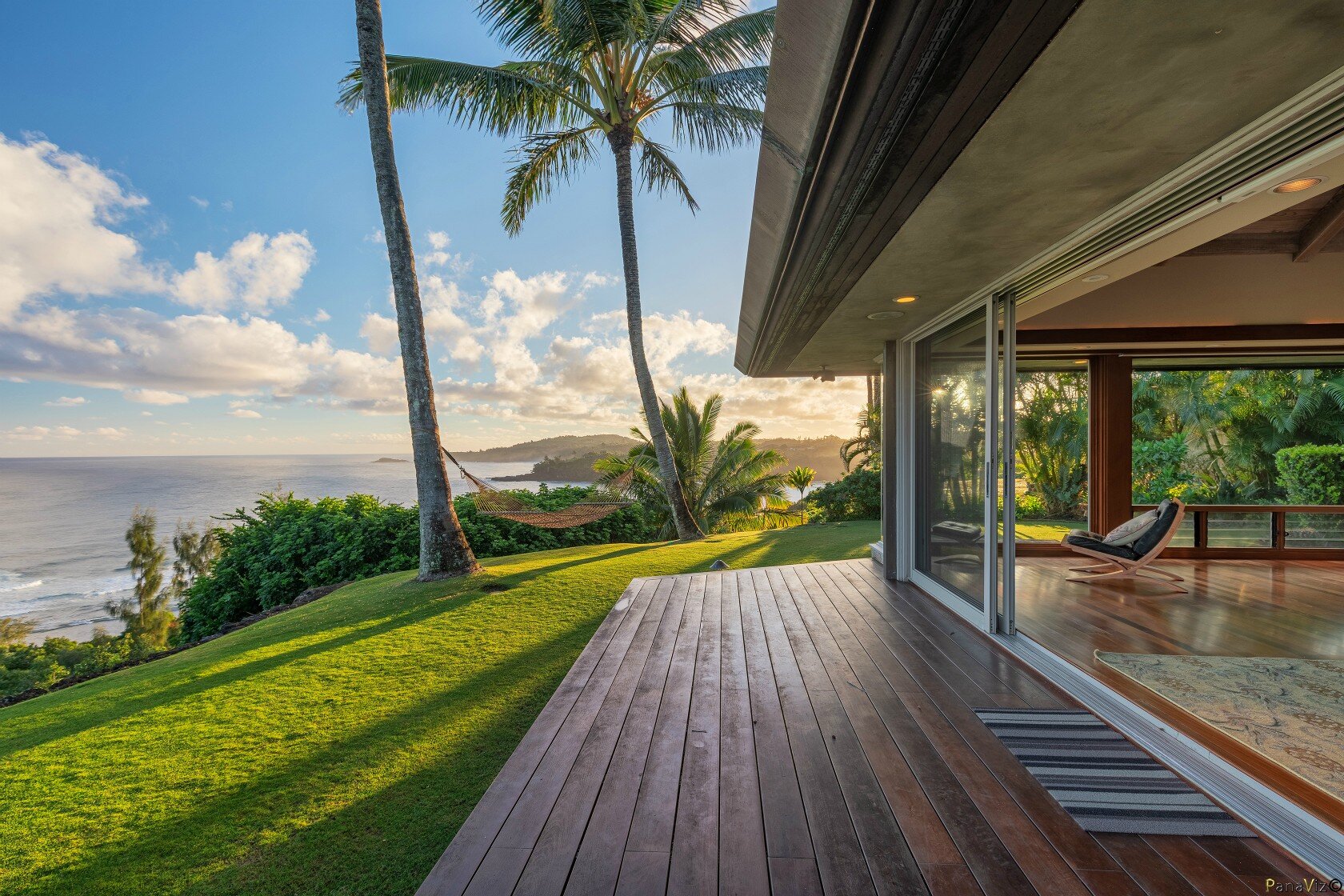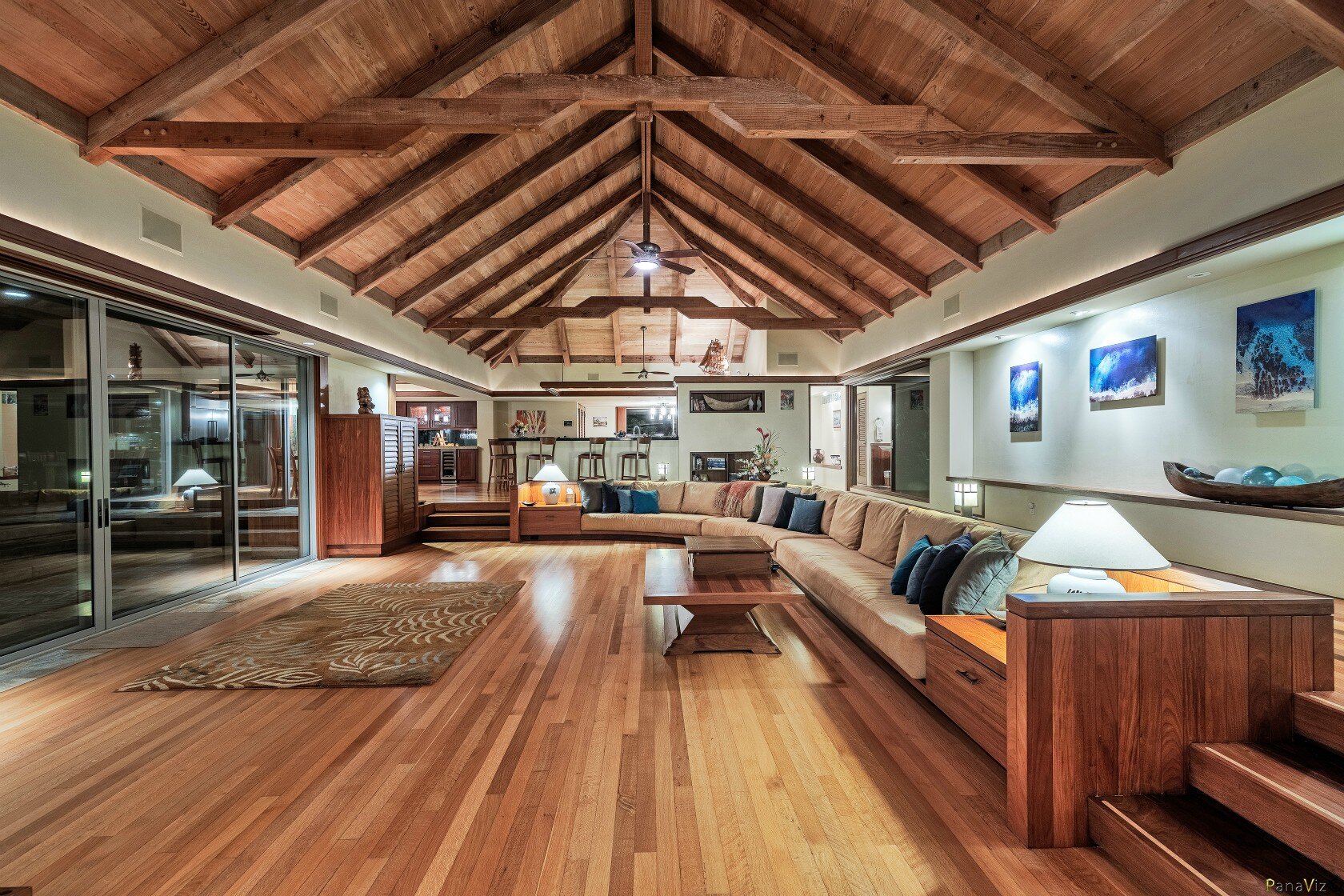 Kohola Point
Lot Size (Ft) 131,595
Floor Area (Sq.Ft) 4,003
Baths 4.1
Bedrooms 4
Year Built 2001
Kohola Point is…
• Exquisitely Designed & Impeccably Crafted
• Perched High Above the Expansive Blue Pacific
• Gated, Private & Secure
• A Licensed Vacation Rental (TVR) w/ a Steady Income Stream
• Immaculately Maintained
Kohola Point has…
• Expansive Views of Waves, Sunsets, Rainbows, Whales…
• Beautiful Hardwood Floors
• A Gourmet Kitchen that is a Chef's Delight
• An Infinity ­Edge, In­Ground Pool & Spa
• A Spacious and Private Master Bedroom Suite
• A Gracious & Large Dining Area
• State­-of-­the-­Art Technology
• Three Private Guest Bedroom Suites
• High Ceilings
• Ample Natural Light
• A Seamless Integration of Indoor & Outdoor Living Areas
• An Outdoor Kitchen & Bar Area
• An Exotic, Colorful & Mature Tropical Landscape
• Air Conditioning
Kohola Point has…
• Expansive Views of Waves, Sunsets, Rainbows, Whales…
• Beautiful Hardwood Floors
• A Gourmet Kitchen that is a Chef's Delight
• An Infinity­Edge, In­Ground Pool & Spa
• A Spacious and Private Master Bedroom Suite
• A Gracious & Large Dining Area
• State­-of-­the-­Art Technology
• Three Private Guest Bedroom Suites
• High Ceilings
• Ample Natural Light
• A Seamless Integration of Indoor & Outdoor Living Areas
• An Outdoor Kitchen & Bar Area
• An Exotic, Colorful & Mature Tropical Landscape
• Air Conditioning
More about PanaViz
Hawaii Commercial Photographer