Dallas Commercial Real Estate Photographer
Dallas Commercial Real Estate (CRE) Photographer, PanaViz provides photography services for commercial and residential real estate in Dallas, Austin, Houston, Fort Worth, and beyond.
We provide a full complement of architectural photography services to showcase your property in its entirety.
---
Dallas Architectural & Commercial Real Estate Photography by Industry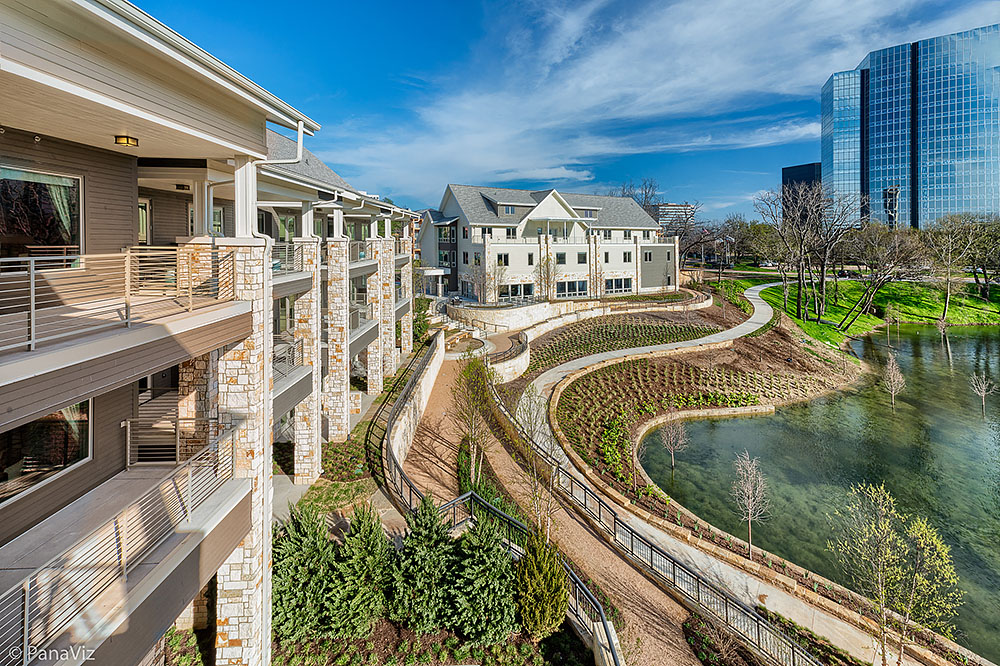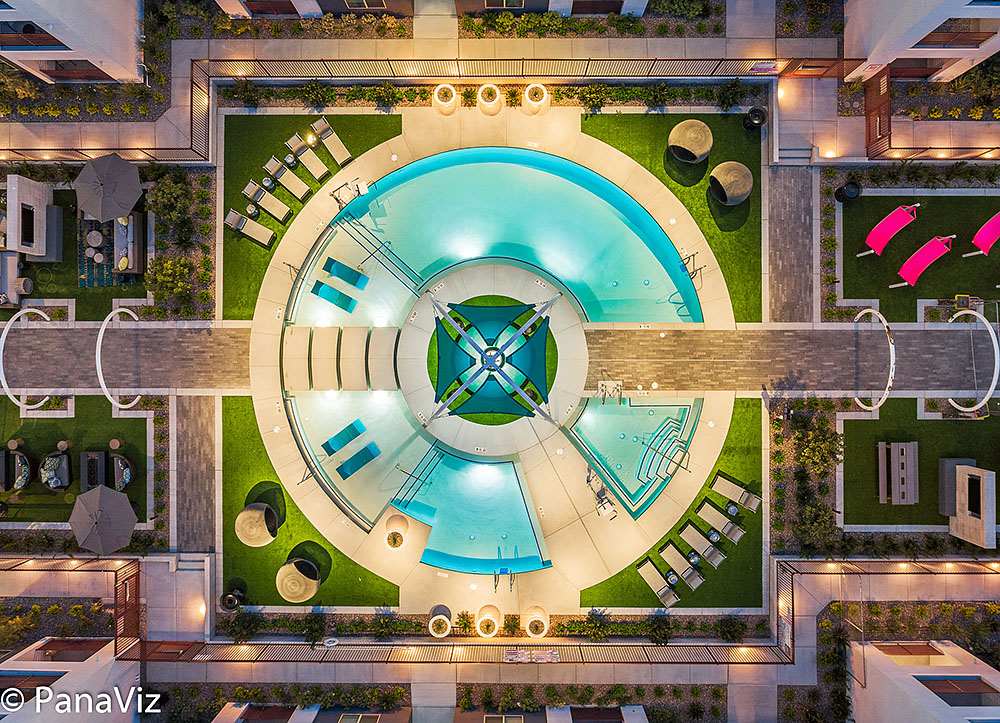 ---
Dallas Commercial Real Estate (CRE) Photography
Interior & Exterior Still Photography – Hospitality and Commercial
Hotel Virtual Tour Photography
Time-lapse Photography
Elevated/Pole Photography
Food and Beverage Photography
---
Commercial Real Estate (CRE) Virtual Tours in Dallas
PanaViz provides high-quality virtual tour photography services that set the standard for rich media in the building and hospitality industries.
Aerial Panoramas of Locations and Developments
Aerial panoramas are an effective way to showcase expansive developments and their desirable locations on the web.
---
Dallas Commercial Real Estate (CRE) Photography Clients
Condo Leasing & Management
Hotels
Casinos
Resorts
Management Companies
Developers
Marketing Agencies
Vacation Clubs
Architects and Architecture Firms
Interior Design Firms,
Architectural Design Firms
Marketing Agencies
Retails Chains
Senior Living Communities
Healthcare Organizations
---
About Dallas Architectural Photographer
PanaViz specializes in photography of hotels, resorts, commercial and luxury residential real estate across the globe.
David, our founder, and lead photographer is a highly sought award-winning architectural photographer whose assignments take him across the globe.
Dave's passion for his craft comes through. He has a unique ability to capture the architecture and interiors of diverse properties, places, and spaces.
---
Multifamily Apartment Photography in Dallas
Exterior Photography + Interior Photography + Community Amenities + Model Units + Aerial Photography = Done
Interiors
Exteriors
Aerial photography of apartment complex
Apartment amenities
Clubhouse
Model apartments and styled units
Dawn, dusk and night photography
Our clients include architecture firms, apartment and condominium complexes, developers, interior design firms, architectural design firms, marketing agencies, retail chains, senior living communities, apartment leasing, and management companies, hospitals, interior decorators, and more.
---
Dallas Multifamily and Commercial Real Estate (CRE) Photography
Upscale
New Development
Mixed-Use
Affordable
Senior
Student Housing
Commercial
---
Our goal with most multi-family apartment photo shoots is to provide our clients with a diversity of interior, exterior and aerial images that can be used by a multitude of departments and clients.
A recent photoshoot produced aerial and still images that were used by the developer, architect, property management, marketing agency, and interior design firm. The images were used to promote the property on billboards, online, in print, and finally submitted in architecture awards for the category.
A typical luxury apartment community shoot may have aerial photography, interior photography, exterior photography, dawn and dusk photography of common areas, model rooms, and other areas of focus, and capture of various architectural and decorative design elements unique to this space. Our multi-family housing photography is consistently winning awards for our clients.
---
Multifamily Apartment Photography Licensing and Usage Rights
We work with our clients to provide the best licensing options such as 2-3 party licensing
---
Award Winning Multi-Family Apartment Photography in Dallas
A Typical Shoot of Apartment Complex, Amenities, and Styled Units
Project Information
Location: Fort Worth, TX
Client: Alliance Residential
Architect: GFF
Contractor: Alliance Residential
Product Type: 6-Story Mid-Rise Multifamily
Units: 343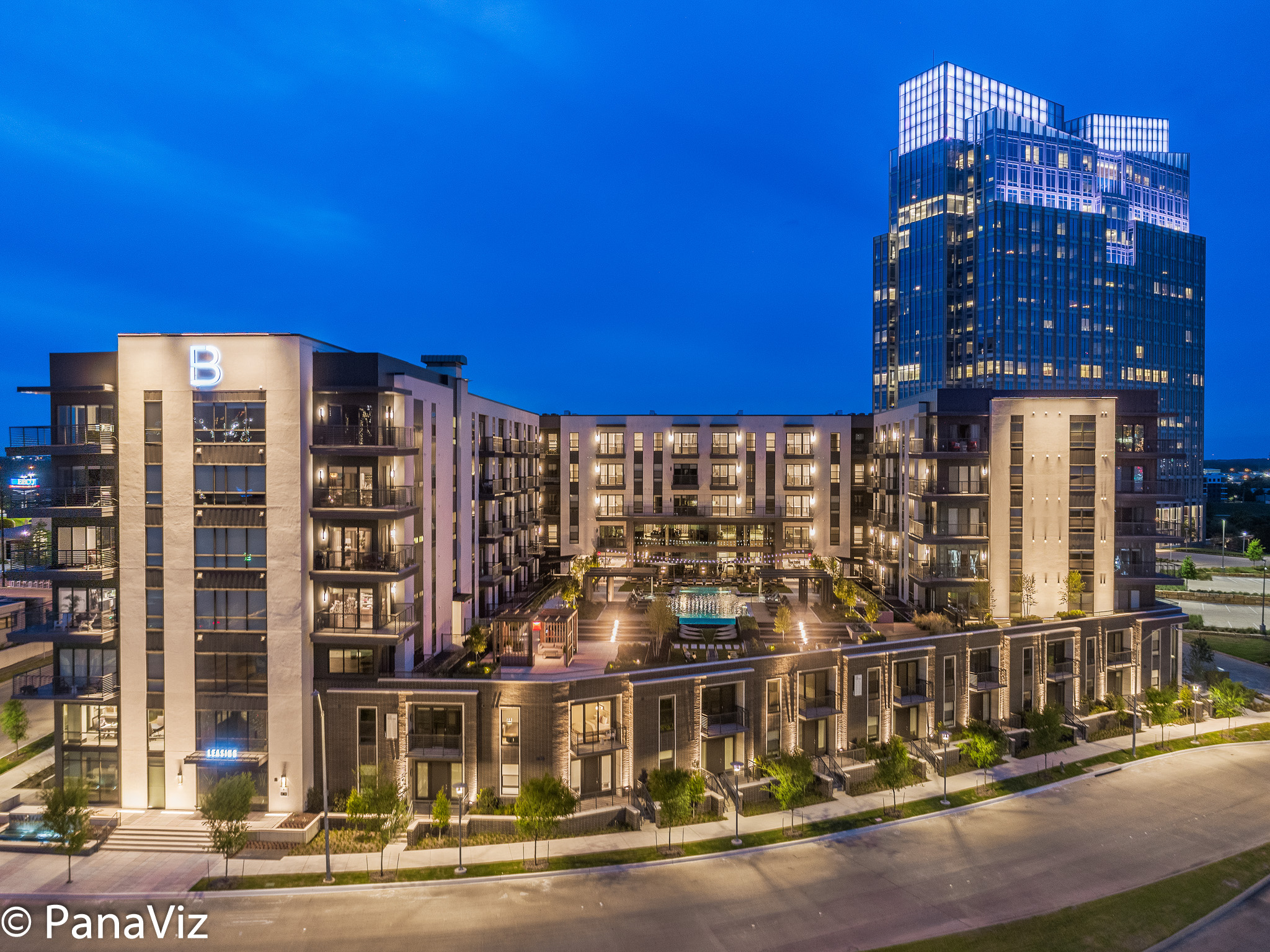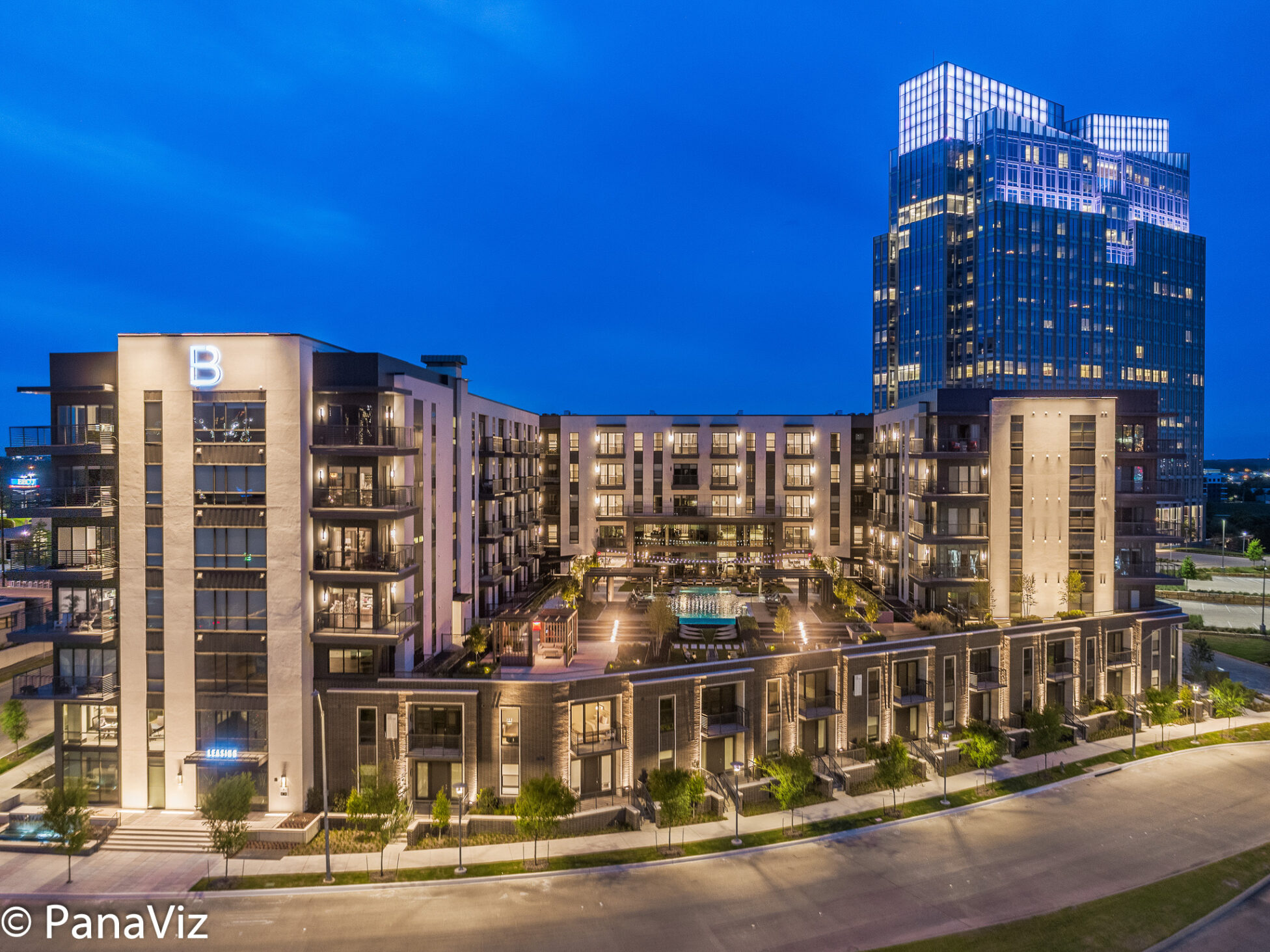 Awards
2020 NAHB the Nationals Silver Award and Finalist
Multifamily Community of the Year
2019 NAHB Best in American Living Finalist
Multifamily 4-7 Stories for Rent
2019 Grand Aurora Award
Best Multifamily Housing Community – 5 Stories or More For Rent
2019 Grand Aurora Award
Residential Community of the Year – Multifamily
---
---
Dallas Apartment Photographer
---