Poipu Beach, Kauai, Hawaii
Poipu is a popular vacation destination located on the southern coast of the island of Kauai in Hawaii, known for its sunny weather, white sand beaches, and clear waters.
Click to Experience a 360 Panorama of Poipu Beach
In terms of beaches, Poipu Beach Park is a popular destination for visitors. This crescent-shaped beach offers excellent swimming, snorkeling, and sunbathing opportunities. The beach also provides a habitat for various sea life, including sea turtles, which can be spotted swimming in the waters nearby. Another beach that is worth visiting is Brennecke's Beach, famous for its bodysurfing and bodyboarding waves.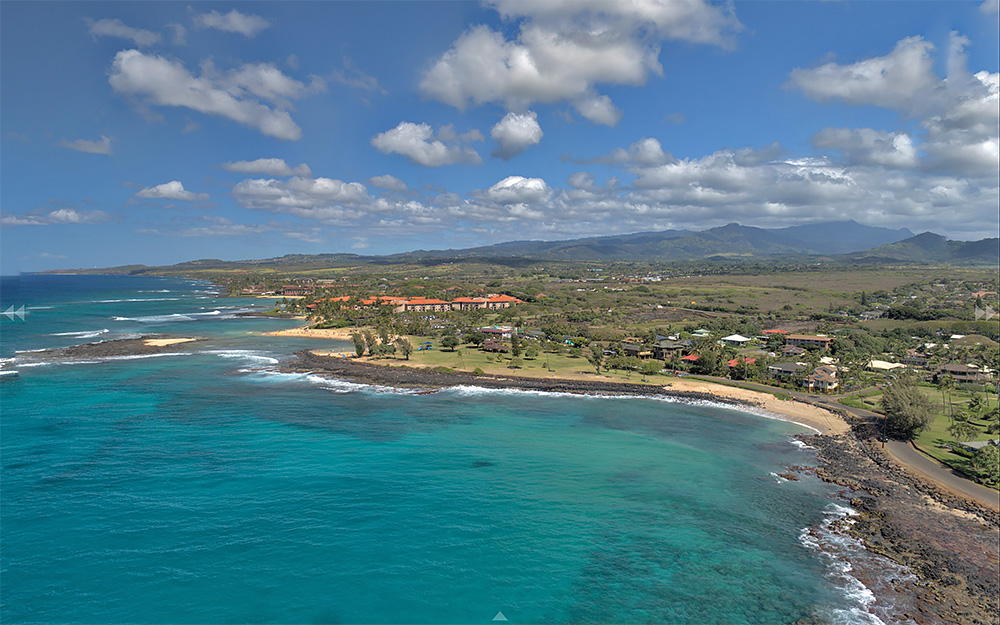 The lifestyle in Poipu is known to be casual and relaxed, centering around the appreciation of the natural beauty of the island and the warm, sunny weather. Visitors can engage in outdoor activities such as hiking, golfing, and horseback riding.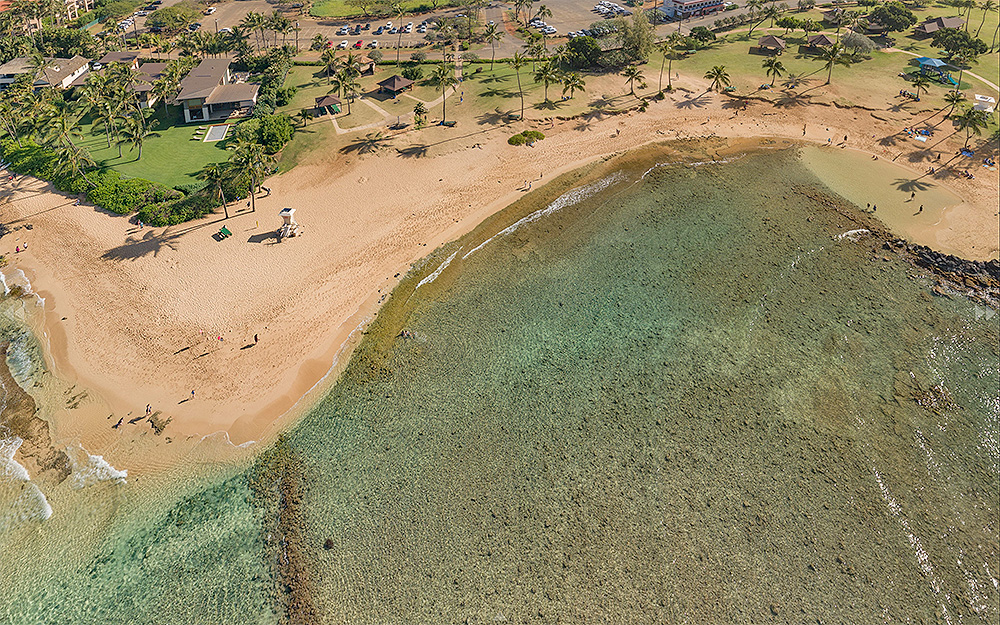 Poipu offers a wide variety of amenities that include hotels, resorts, vacation rentals, and restaurants, many of which are in close proximity to the beaches. Spas and other facilities for relaxation and indulgence are also available. Shopping options include art galleries, boutiques, and surf shops.
In terms of surf conditions, the waves in Poipu are generally more consistent and larger in the winter months (Nov to Mar) with the North and West Swell bringing in the surf. During the summer months (Apr to Oct) the surf is usually smaller, with the occasional South swell that can bring in bigger surf. Nonetheless, Poipu's beaches are great for both experienced and beginner surfers all year long.
A typical day in Poipu might include a morning swim or surf session at one of the local beaches, followed by a leisurely breakfast at a café or restaurant. After breakfast, visitors might take a hike or go horseback riding to explore the natural beauty of the area. The afternoon could be spent lounging on the beach or at the pool, and in the evening, visitors might enjoy a sunset dinner at a local restaurant before ending the day with a leisurely stroll along the beach.
Poipu Beach is located on the southern coast of the island of Kauai in Hawaii. It is situated in the town of Koloa, which is about 21 miles (34 kilometers) southwest of the island's capital, Lihue.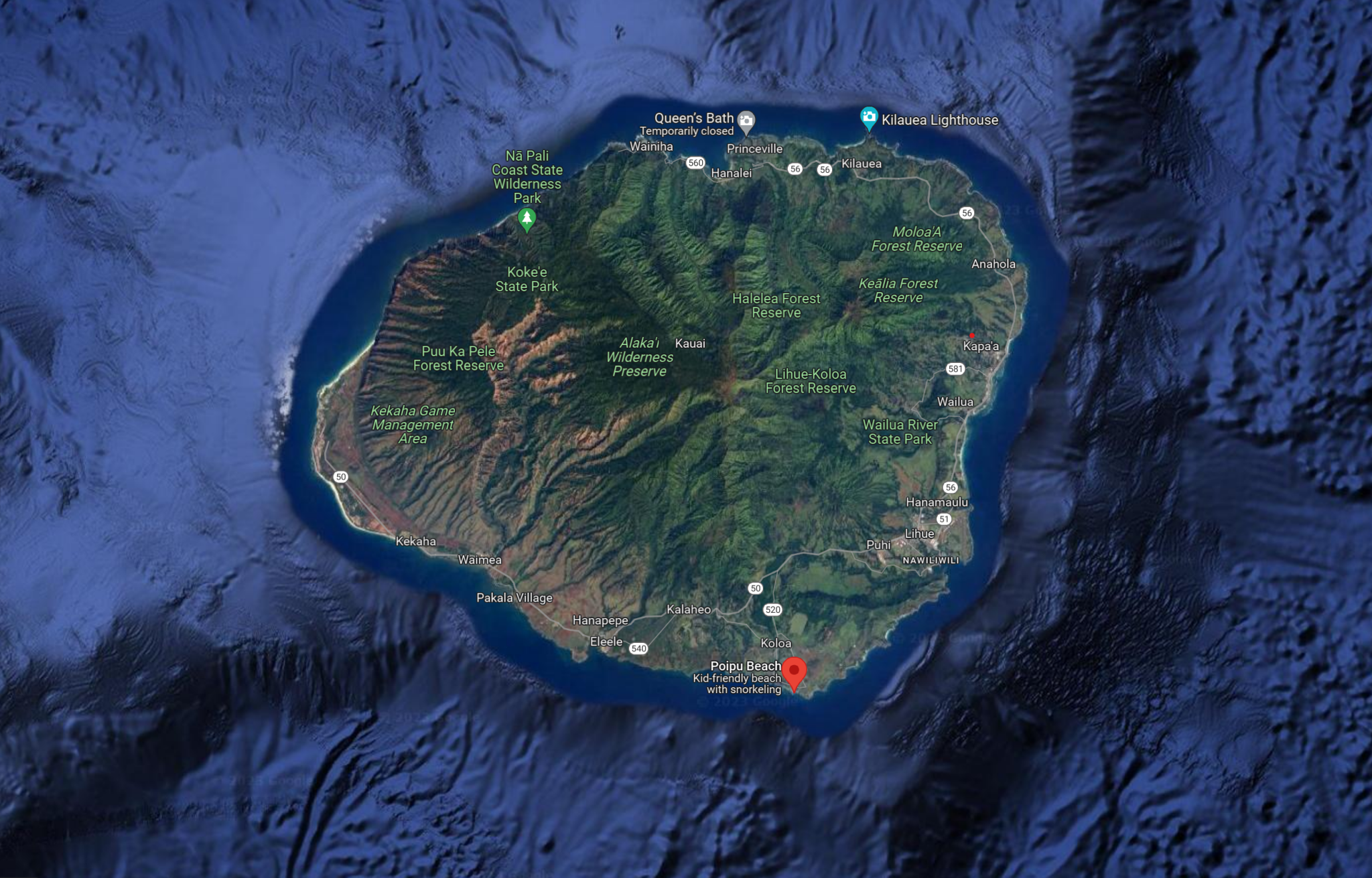 Find us at Hawaii Panoramas for more Hawaii Imagery.