Apartment Photography in Nevada
Apartment Photography in Nevada. We photographed this new multi-family luxury apartment complex for a company that is billed as a premier Las Vegas luxury apartment community for contemporary living.
The facades and exteriors of the apartments were photographed at dawn as well as mid-day. We photographed the many outdoor amenities that are a selling point for such a community. Dawn is a good time to capture an apartment community that is already being lived in, as the common areas tend to be quieter.
We photographed the lobby and other common areas as they become available.
We captured several model apartments in various bedroom configurations.
Apartment Photography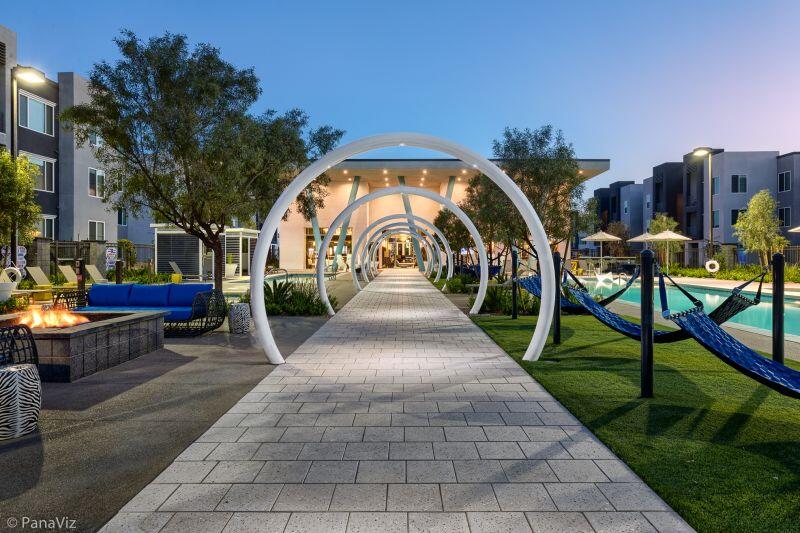 ---
About PanaViz
Panaviz is an architectural photographer that specializes in Multi-Family Apartment Photography.
Exterior Photography + Interior Photography + Community Amenities + Model Units + Aerial Photography = Done
Interiors
Exteriors
Aerial
Apartment amenities
Model apartments and styled units
Dawn, dusk and night photography
Our clients include architecture firms, apartment and condominium complexes, developers, interior design firms, architectural design firms, marketing agencies, retail chains, senior living communities, apartment leasing and management companies, hospitals, interior decorators, and more.
Upscale
New Development
Mixed-Use
Affordable
Senior
Student Housing
Commercial
Our goal with most multi-family apartment photo shoots is to provide our clients with a diversity of interior, exterior and aerial images that can be used by a multitude of departments and clients.
Multi Family Apartment Photography Licensing and Usage Rights
We work with our clients to provide the best licensing options such as 2-3 party licensing
---
Need Apartment Photography in Nevada?
---
More from PanaViz
Nevada Architectural Photography
---